I came across this recent article from Seed Investor entitled "Solace co-founder David Odusanya on the impact of COVID-19".  The article intrigued me, not because of the COVID-19 fact, but because I knew that Solace was the company founded in Portland, Oregon, by two Nike executives to enter the low-cost direct cremation market.
According to the company web-site, Solace provides direct cremation with "Concierge Level Support" thru Solace Care Teams for $895.
The death care space has historically been won by humble entrepreneurs who quietly built their local funeral home brands over time using their own money (and debt) as compared to venture capital to do so.  Odusanya and his partner, Keith Crawford, at least from my perception, were pretty bold and brash in letting people know that their Nike heritage would allow them to "disrupt the death care industry."  Even in this interview Odusanya makes the comment, "We created Solace with a very simple idea:  bring death care into the 21st century and make an extremely difficult time easier for families."   I don't know about you, but to me, that statement pretty much says that the rest of us in the business are not bringing death care into the 21st century. . . and I think that is an inaccurate statement.
However, I would suggest reading the short interview as Odusanya does have a lot to say about death care and what the COVID-19 pandemic situation is bringing out as to how death care may be demonstrated in the future.
Here is what he said on the greatest challenges, especially for young companies:  "Being consumer-centric should be the ultimate goal of any brand. The dramatic impact of COVID-19 has forced brands to reconsider how we serve consumers. The digital age, for those that doubted it, has arrived and companies that intend to survive and thrive will need to adapt. In my experience, an industry such as the death care space, where fax machines and typewriters are still considered technology, I believe Solace is ahead of the curve and well positioned to innovate."
On COVID-19 and the need for innovation in "DeathTech":  "The lockdown has clearly demonstrated the need for and benefit of Solace's digital business and experience model, as there is no need to meet in person. Arrangements can be made easily and safely from anywhere, anytime on your mobile, with no high-pressure sales tactics during a vulnerable time. . . . .There is a lot of potential for innovation in the death care space and we think COVID-19 will prove to be a catalyst for long overdue rethinking, particularly for an outdated industry. COVID-19 has prompted people, young and old, to consider their own mortality as we increasingly see people thinking, talking and planning for the inevitable."
You can visit the Solace website here.  According to the website, they are now doing business in Portland, Oregon, and Seattle, Washington.
Funeral Director Daily take:  I've been involved in a couple of start-up companies where we had to find seed investors and eventually venture capital firms to back them and it is really a different world of company building.  To me, it is about building revenue and "brand" over profits with the idea that once you have secured the "brand" in your space you can start budgeting for profitability.  I argue that differs on how most funeral homes were built and expanded by starting slow and building profits and then using the profits to generate growth.
I do believe, however, that America will eventually have a national brand for direct cremation death care.  We recently did an article on United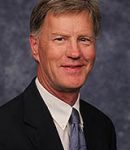 States demographics changing, and as they do, a recognizable brand in the fast growing direct cremation space will do well.  I believe that is where Solace would like to go.
Solace is not the only one that has their eyes on this prize.  Tulip Cremation, a venture capital start up was recently acquired by Foundation Partners Group.  Their website, which you can access here, states that they are open for business in California, Washington, and Colorado.
Another competitor for national brand lead is Smart Cremation, a direct cremation arm of privately owned NorthStar Memorial Group.  You can access their website here.  Smart Cremation, with over a decade of history, operates in California, Arizona, Oregon, Texas, and Washington.
And of course, the Neptune Society, owned by Service Corporation International bills itself as the "Largest National Provider" of cremation services.  According to my count on their website, which you can access here, they now operate in 29 states.
I think Neptune Society has a great head start on the field in becoming "The brand for U.S. direct cremation."  They have the most locations and the largest revenue producer and free cash flow company behind them.  However, I think it hurts that they don't have the word "cremation" in their name and that could prove to be a detriment moving forward.
Whomever becomes known as that first national provider of direct cremation will have a leg up on the competition going forward.  Think about companies like McDonalds (as compared to Burger King) or Starbucks (as compared to almost anybody else) and you will see the value of being first to brand nationally.
I enjoy watching these types of competitions. . . I'm a stockholder of Shake Shack, Spotify, and Netflix as I believe that their "first to brand" strategies have been won in the categories of "quick service quality burgers", "on demand music listening", and "on demand home entertainment".
As a member of the death care community, I am anxiously watching and waiting for the "first to brand" direct cremation national company.
More news from the world of Death Care:
Receive Funeral Director Daily posts by email
Never miss a Funeral Director Daily article. Submit this form and we'll send you every post by email.