With today being the last day in the business calendar of the first eight months of the year and April to June reports all in, I thought it might be a good time to find out where the Death Care Index is sitting in relation to the stock market in general.  The Death Care Index, or DCI, is Funeral Director Daily's proprietary monitoring system of the death care public company financial values.
The DCI is non-scientific, but represents the total value of holding one share each of eight companies with a footprint in the death care space.  Here are those eight companies listed with their business interest in the death care space and how their company stock has performed since January 1, 2020 or the year to date (YTD).
Service Corporation International — funeral homes, cemeteries (Stock price up 0.4%)
StoneMor — cemeteries, funeral homes (Stock price down 46%)
Carriage Services — funeral homes, cemeteries (Stock price down 12.7%
Park Lawn Corporation – funeral homes, cemeteries (Stock price down 3.1%)
Hillenbrand Industries — Batesville casket (Stock price down 1.9%)
Assurant — Preneed insurance (Stock price down 6.4%)
Matthews International — memorialization products, cremation products, Aurora Casket (Stock price down 41.6%)
Security National Financial Corporation (SNFC) — preneed insurance, financial assignment products, funeral homes, cemeteries (Stock price up 16.5%)
The totality of owning one share of each of those stocks, the DCI,  as of Friday, August 28, 2020, was $ 275.35.  If you owned those same shares on January 1, 2020, the value would have been $303.73, so year to date the DCI has dropped 9.7%.
Compare that with what has happened to the Dow Jones Industrial Average (up 0.4% YTD), the NASDAQ (up over 30% YTD), and the S&P 500 (up 8.6% YTD) and you will see why I headlined this article "Death Care stocks left behind".
To me it is an interesting dynamic to see that lack of confidence in death care stocks.  Part of the investing public and institutional investors wariness with death care was, in my opinion,  that they did not know what COVID-19 would do to the industry.  They have now seen that the public funeral home operators that have a large enough footprint across North America to have a "law of large numbers" diversity have weathered the first quarter of that quite well. . . .with higher numbers of deaths combined with lower average service prices.  And, of course the casket companies have had higher than average sales trends for the April thru June pandemic period.
My opinion on why these stock prices have not moved higher is two-fold.  First of all, I believe the stock buying public and institutions are still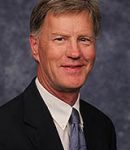 waiting to see if the dollar revenue per service continues to move downward even after the social gathering rules are lifted.  That dynamic would continue to compress margins for funeral home operators.  Secondly, so much investing is done for the short term today, that I believe there is a belief among some investors that many COVID cases represented what we call "Pull Forward" cases.  By that I mean that many that passed away due to COVID were of advanced ages and their deaths now took their deaths out of future financial results which could harm public financial company results in future earnings reports.
A final note on the year to date stock prices of the DCI.  It's interesting to see only Security National Financial Corporation (SNFC) with a year to date number anywhere in the average S&P/Nasdaq price movement range.  However, SNFC, while a funeral home and cemetery operator, deals mainly in the financial services realm of funeral services, as well as has an arm in the mortgage business, and that is where we see the upswing in stock value come from.
To learn more — To learn a little more on how each of the DCI companies fared during the April, May, and June time period you can click on the "Finance" tab (or here) at the top of the page to find individual reports Funeral Director Daily compiled on each of their quarterly financial reports.
Funeral Nation 201–  Partly because of the DCI and my interest in death care public companies I have become a regular scheduled quarterly guest on Funeral Nation, to my knowledge the only weekly video news show in the death care profession.  You can see my latest report on that show here. . . . .my spot begins at approximately the 7:25 minute mark.
Disclaimer –– The author of this article holds stock positions in Service Corporation International, Park Lawn Corporation, Hillenbrand Industries, and Security National Financial Corporation.
More news from the world of Death Care: