As I dwell on what is going on currently – such as the market rebounding to its past level, businesses opening up across the country, and school administrators deciding on how to safely open up for classes in the Fall, I cannot help but wonder if the funeral profession will have ramifications because of the three month period we have just went through.
Let's see, across the country we have had mass layoffs bordering on the unemployment statistics of the great depression, government ordering of certain businesses closing, colleges sending their students home to learn online, sheltering in place, working from home, and for the funeral industry, a change in how services could be conducted which led to how some client families made decisions as to how to memorialize a loved one.
Those major disruptions are bound to have long-term effects on how people look at the occupations that they choose.  And, companies will more than likely make moves to allow flexibility in how their workforce will be distributed.  Already, Facebook has announced that it will create at least four smaller campuses around the country in an effort to give more flexibility to workers and be able to downsize their expensive San Francisco Bay Area operations where the cost of living inflated the costs of getting optimal employees.  It will probably be a big cost saver for them as I'm guessing that they will, now that they believe in remote work space, be able reduce compensation depending on the cost of living of where you are at.  i.e. the same worker will be paid less working in Nashville than they would have been paid working in the San Francisco Bay Area because the cost of living is lower.
So, how will this effect the profession of funeral directors?  Funeral directors are really hands on and, in most cases, cannot work remotely. . . .unless they are a funeral arranger and Zoom arrangements really takes off. . .and that is possible.  Another negative aspect of funeral directing, in relation to other occupations may be the pay scale.
It's no secret that funeral homes have had a hard time filling all of their positions. It is a big advantage for funeral directors to go almost anywhere in the country and find work right now, however, the down side of that, according to many is the pay rate.  I checked the on Pay Scale to look for average compensation of different workers.
Here's what I found out about positions that seem to be able to go anywhere and find work at this time.  According to Pay Scale, funeral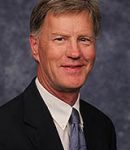 directors are paid a median of $48,000 with the lowest 10% earning only $33,000 and the highest non-managerial funeral directors earning about $73,000.  Compare that with Registered Nurses whose numbers for the same items come in at $60,000 median, and the lowest 10% paid at about $46,000 and the highest non-managerial RN's earning about $84,000.
It is interesting to note, however, the number of RN's that were laid off or furloughed during the COVID-19 hospital ramp ups.  Many were out of work as their employers delayed doing things such as elective surgery to be ready for a possible wave of COVID-19 patients.  That template is unlikely to be used again as clinics and hospitals hemorrhaged billions of dollars of red ink in the process.  But, compare it with funeral directors who seem to always be in need and are rarely, if ever, laid off due to lack of work.
I'm one that believes that the relatively low wages of funeral directors is probably not going to change anytime soon because the trends tell us that clientele may spend less on memorialization in the future than they are today.  And, it is difficult to raise wages in an environment where revenues are going backwards.
However, funeral service education has always picked up in an economy where jobs have been lost.  It seems to run, much like technical school enrollment, counter-cyclical to the economy.  My point of view on the topic is that people who may lose their jobs look to the funeral industry (or other technical careers)  and realize that "they seem to always have work" which moves people in that direction.  It is a function of "always having work" as compared to "what is the salary".
So, I am interested if the COVID-19 situation and its related lay-offs may actually bode well for the number of people who enter our profession.  It may bode well for mortuary schools and for funeral homes in general, but a greater number of potential job applicants may also work to keep funeral director wages on the low end of the professional scale.
More from the world of Death Care: