I was talking to a colleague about a recent funeral home acquisition and asking what he thought of the transaction.  His comment startled me in that he said, "I hope they didn't pay too much because no one dies in that community anymore."  His implication was that the community we were discussing has became known as a "tourist and 2nd home area" and that, as not a place of main residences, the death rate per thousand is on the low end of the relative spectrum.
I started thinking, and I like history, so I thought of the major migrations in United States history and how those migrations have changed population centers around the country.  I also began thinking. . . .are we on the cusp of another major demographic change at the present time?
So, unofficially, I have carved out what I believe are five periods where there was major migration in the United States and demographics and population areas were changed greatly by those migrations.
Gold in California — Gold was discovered at the base of the Sierra Nevada Mountains in 1848 and by the end of 1849 California had over 100,000 in population as compared to what is thought to be less than 1000 people in the pre-gold discovery day.  This happened during the year of 1849 and is why we have the San Francisco "49ers".
The Homestead Act of 1862 — Signed into law by President Lincoln in 1862 the Homestead Act encouraged settlement of the west.  Any adult citizen or "intended citizen" was granted 160 acres of surveyed land by the United States government in exchange for completing five years of continuous residence on the land.  It is estimated that the government granted to individuals over 270 million acres of land in over 30 states because of this act.  This brought the "land rush" of not only citizens, but people like my ancestors who came from Sweden and Norway during this time period for the promise of "free" land and the chance to own something.
The Hoover Dam — Built in the 1930's and allowed for water in Arizona, Nevada, and Southern California.  People flocked to these states once complete.
World War II–  Manufacturing on the west coast brought many Midwesterners to continue to populate the West Coast.  It is interesting as I wrote obituaries during my time as a funeral director how many people, especially women,  who were born and retired in Minnesota had moved to the West Coast during this time period for war-era employment.
The Carrier Effect — Willis Carrier invented the air conditioner in 1902.  By the 1950's the air conditioner was small enough and affordable enough to allow for comfort in homes while living in the sweltering summers in the South and the Southwest.  Cities like Atlanta, Orlando, Houston, Phoenix and Las Vegas now became comfortably inhabitable for the masses.
So, while there are good operators in the funeral home and cemetery business. . . .sometimes it just really pays off to be in the right place at the right time.  If you had the first funeral home in Atlanta or Houston or Phoenix or Las Vegas and the city grew up around you, it was hard not to be successful.
Now, to be fair, we have seen this migration work in the other direction, too.  In the last twenty years many rural communities have seen farms dwindle and retirees move to larger cities where they have the amenities such as restaurants, theatres, sports, and medical facilities.
It also used to be that in acquiring funeral homes – at least in the modern era since Robert Waltrip, the founder of SCI,  acquired his 2nd funeral home in Houston in 1962 –  all you really had to be concerned with was could you keep the market share that was there before you acquired the business.  The vast majority of deaths were casketed burials and you didn't have to worry about the rate clientele was choosing  cremation and later direct cremation.  If those market share numbers didn't change, you could make the payments on the acquisition, especially as inflation came over time while you had fixed principal and interest payments.  The acquisition game was a little easier twenty years ago.
And, now we have to add in another wrinkle. . . what will the demographic migration of my new acquisition community be?  My question is "Are we on the cusp of our 6th major migration?"  Or at least a mini-change in demographics?  If so, what will it be?
From my point of view we are in a rare time in American history, probably not seen since the Civil War, where there is such a divisive nature between the political parties.  And, I think that may lead to some migration and demographic changes in two ways.
A migration to states where people are more comfortable with the political beliefs of that state, especially tax rate philosophy.
A migration away from big urban areas to smaller, more regional center cities.
So, I live in Minnesota, a relatively high tax state where people will tell you they have good services.  It is also a state where climate doesn't agree with everybody.  What I have seen of late is that many people will retire and move to South Dakota, Arizona, and/or Florida.  My assumption, is that weather is a consideration, but many are doing it for the reason of moving from a high tax state to a low tax state. . . especially if it is a state where Social Security is not taxed.
The community I live in in Minnesota is almost equidistant between Fargo, North Dakota, and Minneapolis, Minnesota, in what we refer to as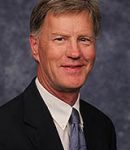 Greater Minnesota.  It's an area with lakes and golf courses and a lot of life is catered to senior retirees.  That fact, maybe in spite of my management, really helped build our funeral home volume.  In any regard, I played golf with a realtor last week who told me that homes are selling as fast as they are put on the market and they are being sold to retirees and some business people, who can work from home, from the Minneapolis market.  He explained to me, that many of these people mention that they want to get out of the urban environment either for retiring or for raising families.  His belief is that the issues happening at this time in some of America's largest cities is playing a role in this migration.
I know that predicting migration is difficult.  However, Facebook has announced that it is going to let the majority of its employees work in regional centers instead of all in the San Francisco Bay Area in the future as a result of its experience with the pandemic employment situation.  So, my point is, as funeral home consolidators move forward,  they need not only worry about market share and burial/cremation percentages, but they need to strongly look at the migration of residents when they assign values to potential acquisitions.
Just maybe, a demographer could become their most valued employee!!