Cision PR Newswire published the results of the Foresight Companies 2020 Funeral and Cemetery Behavior Study on Wednesday.  You can see the Cision article here.  In it they mention that this survey was based on 2,548 respondents "drawn from a nationally representative panel sample of U.S. residents."
Chris Cruger, Partner and Chief Operation Officer at the Foresight Companies was quoted, "The resulting business implications the study points to are colossal – especially for a sector largely unchanged for decades.  How owners staff their business, how they use their physical space, their investment in technology – these core operations have shifted in the last 60 days."
So, what were some of the findings of this study?:
75% of consumers want pricing online
52% say they will only do business with companies that provide online pricing options
46% of consumers say they will handle funeral arrangements virtually, an activity that has historically only occurred in -person with a funeral director
26% feel strongly that it is important to attend the funeral in person (Down from 42%)
43% of consumers believe that attending a funeral via livestream "demonstrates how much I care"
Only 21% of consumers are willing to pay for livestreaming
73% say it's important to have pre-planned funeral arrangements.  (Up from 58%)
CNBC also used the survey and its results to produce a video and story entitled "Coronavirus pandemic forces the funeral industry online".
Funeral Director Daily take:  This is some really interesting information.  I've always been one to try to spot trends and get in front of them to improve my business and offer goods, services, and products that will play to those trends.  In my 30+ years of business I was able to get in front of preneed insurance, aftercare, and cremation, and, in my opinion, market those options before my competitors and meet the consumer at the point they wanted to go to, which allowed me to grow market share.
I have this train of thought when it comes to finding emerging services.  It first starts as an idea, then some people are willing to try it.  The third point of the evolution is it starts becoming popular which I equate to a "trend".  Finally, it becomes a common practice that a large portion of the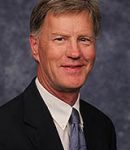 public will use.  It is my opinion that if you can see this trait somewhere in the Idea/Try it phase and implement it into your service offerings you will gain market share as it becomes trendy and a staple of service.  To the contrary, if you wait too long to implement a trend that becomes a staple, you risk the chance of losing clients to competitors who have implemented the idea.
So, what statistics that The Foresight Companies have uncovered may be in that long-range market increaser categories?  If I were still operating my funeral home I would really look to put my prices online and continue to ramp up preneed activity given the higher percentage of consumers that now believe preneed is "Important".   And, it is interesting how fast that "transparency" is coming to funeral pricing — as 52% responded they would not use a funeral home that does not put pricing options online.
Secondly, I would look to ramp up my technology offerings.  From the survey and my thought process, technology does not look as much like a revenue source, but 43% of consumers evidently believe that seeing a service on livestream demonstrates "they care".  So, my point in that is, "if you don't have the ability to livestream so they can watch" they may start to think "you don't care".  In other words, it may not be such a revenue enhancer but, it may be very valuable as a  customer retention tool.  The "Technology of Arrangements" also fits into this same category and, in my opinion, will soon be in the "must do" category.
I find it great that companies do these surveys and share them with the public.  When you see them, don't just quickly read them. . . take each item and analyze how those results may help you in growing your business.  If you do that regularly, you will be amazed at how that process can help you grow your business.
I will also just point out that not being a "know it all" but being willing and continuing to learn will pay great benefits for you.  I remember reading the book, "One up on Wall Street" by Peter Lynch.  Lynch was one of the hottest stock pickers on Wall Street in the 1990's and I remember in his book he mentioned that he always talked to his middle school aged children to get ideas as to where they were spending their money.  It was in looking into the spending habits of those ages where he found that "trends" would emerge a few years later.  I've tried that with my children and eventually bought stocks in companies that, at the time,  I had never heard of. . . such as Chipotle, Shake Shack, Ulta Beauty, and Spotify. . . and it works!!  I'm convinced. . . middle schoolers know the emerging trends before they are mainstream!!  You now just need to find out who are like the middle school trend predictors for the death care industry.
Have a great weekend, stay safe, and stay open-minded.
More from the world of Death Care: