I wanted to make sure that my last post of the year was a Thank You to the many readers and sponsors of Funeral Director Daily.  This venture started five years ago as a periodic article to relate my experiences as a funeral director and, hopefully, relate those experiences to mentor others in the profession.  The exercise continues to be a learning experience for me as I research potential articles each day.
I'm also very flattered to know that people in our profession, while not always agreeing with me, take the time to read the articles and form their opinions on issues that I bring up.  I'm humbled to see the growth of readership, too.
A year ago on December 27, 2020, Funeral Director Daily was averaging 8,843 page views per month.  One year later, on December 27, 2021, that number is at 11,510. . . growth of 30.15% in the past year.
Also on December 27, 2020, Funeral Director Daily had 1858 daily followers.  One year later that number is at 2,493 . . an increase of 34.17%. . .and my guess is that shortly into the New Year we will reach 2,500 followers. . . . a long way from when I started out with 4 in 2017. . .and that included my two sons simply to monitor if I was getting out on Twitter!!  It thrills me to see our organic growth from that day.  Thanks for suggesting us to friends in the profession.
Our followers come in the following way:  1,267 receive our daily e-mail, 687 follow us on Facebook and get daily updates, and 539 follow us on Twitter and get the daily articles via that medium.
We know that 52% of our followers view us on a mobile device, 46% on a desktop computer, and 2% on a tablet.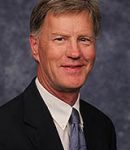 We also have better demographic information from our small Facebook sampling.  That audience is virtually 50/50 Male and Female.  Males dominate the 18-24 age bracket and the 55 and up age bracket, while Females dominate the 25-44 age bracket with the 45-54 age group virtually even in gender numbers.
Our sponsors have been great.  We limit the number so that they can be seen on every page (on a desktop) and they can get maximum exposure and our goal of Top of Mind Awareness of their brands by our readers.  A big, heartfelt thank you goes out to these sponsors who help bring you Funeral Director Daily five days a week free of charge.
As business people you have a choice with which suppliers you choose to do business with.  If you enjoy Funeral Director Daily, however, give these sponsors a try when you need their product or service.  I can vouch for all of them and know you will be treated right!!!
Thanks again. . . . as long as I enjoy researching and learning more each day of the death care profession I plan to continue to touch base with you via Funeral Director Daily.  I hope that you enjoy getting my articles as much as I enjoy researching and writing them.
As we turn the calendar into 2022 here's wishing all of you a successful year ahead.  And. . . . thanks for what you do in making the death care profession one of integrity, honesty, and trust.
Enter your e-mail below to join the 2,494 others who receive Funeral Director Daily articles daily: