This article will be sent to Funeral Director Daily subscribers on the last day of 2021.  By that time America will have passed the 800,000 number of deaths due to Covid-19 and will have had more deaths in 2021 than in 2020.  That's 800,000 individual human beings who have lost their lives and it is 800,000 times that the men and women of funeral service have answered the call to take care of these individuals. . . . individuals loved by, and missed, by many more than that 800,000 number.
Think about that number — 800,000.  800,000 times extra that the phone has rang in a funeral home summoning one of our profession to work.  And, I'm guessing that virtually every time, that funeral director put down what they were doing. . . .and answered the call.  Funeral directing is not a job category. . . . it is a calling. . . or a mission.
Today, as we look back on the past year, I'm going to try to reflect briefly on the men and women of funeral service.
Incredible Front-Line Last Responders — If we reflect on anything over the past two years in the Death Care profession, we have to reflect on the incredible work those on the front-lines of funeral service are doing.  Funeral directors and their staffs generally have always wanted to "take care" of people, however, the job of "taking care" has risen to new heights and responsibilities in a pandemic world.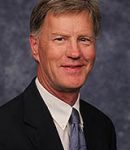 As I reflect on 2021, I do so with extreme gratitude and admiration for those working in funeral service for the past couple of years.  Thank you for giving of yourself so much and for caring for those who have passed away and those that grieve their loss.
2020 and 2021 have been years you did not ask for. . . . Yet, they are "Your Years".  No one is shooting off a fireworks celebration for you and none of you will be signing million dollar contracts. . . . but these have been "Your Years" — you've stepped up, tackled the situations you've been put in, got the job done with dignity, and have continued to earn the respect of virtually every American for your unselfish acts of caring for the deceased and their families.  Your dignified duty over the past two years is truly what the American Ideal is all about — putting service to others above one's self interests.
Funeral Director Daily SALUTES YOU!!
I would be re-miss if I did not reflect on those who support your work. . . . such as cemeterians, vault companies, casket manufacturers, and all the others who have put in the tough work hours to be able to provide you with the products you need to help your client families memorialize their loved ones.
And, I'm not the only one who has noticed. . . . here are a couple of Thank you videos"
More news from the world of Death Care:
Enter your e-mail below to join the 2,494 others who receive Funeral Director Daily articles daily: