I was looking for material for an idea for a daily blog post the other day and noticed a headline from a publication called The Vermont Cynic.  The headline read "Comedians talk death and perform live".  Interesting and witty with their headline I dug into reading the article which you can read here.
As I read the article it mentioned "Death Talks" that are held monthly and open to the public at the Lamp Club Light Shop — I'm guessing that is a place where some may gather for food and libations.
In any regard as I read on I read quotes from attendees that happened to make some sense.  One thing I noticed is that "Sophomore Megan Richardson attended the variety show and said that her perception of how to process death expanded after watching the performances."
The article stated that Carrie Rae Shamel, a hospice nurse performed first.  She talked about social dialogue about death and dying and mentioned that in that work, "If you can't laugh, you can't get through it".  That somewhat hit home with me.  When we have hired people for positions like receptionist or bookkeeping, or hostesses, we tell them "you might find this hard to believe, but we actually have fun working at a funeral home."
I think most people who are not employed in the business find that hard to believe.  However, in agreement with what Ms. Shamel said, people in funeral service are serious, compassionate, and people pleasers so often during their work day, that I believe it is essential for their mental health to be able to laugh and joke with their co-workers.
Alexandria Kerrigan is mentioned as the organizer of the event and does so every month.  She says, "We had a great turnout.  I think people are just happy to have the space to talk about death and dying."  The article also states that Kerrigan has completed the University of Vermont's End-of-life Doula course — a program that issues certificates for pre-death caretakers.
Related — The University of Vermont's End-of-Life Doula course intrigued me so I looked more into it.  It turns out that it is a Certificate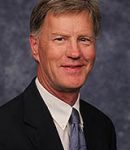 Program at the University of Vermont that teaches caregivers how to support the dying as well as families and friends.  According to this article from the University of Vermont, the duty of a doula, at least in the opinion of this doula,  extends even after the death.
"Part of the work of a doula is helping the family afterward in whatever form that takes. The responsibility doesn't end when the person's life ends."   "I think the important thing for a death doula is to show up afterward because that's when reality sets in for the family. When the funeral is over, and a family member is sitting home alone missing the person they've lost, that's the tough part. That's when the grief starts."
I can see the value of someone, such as a hospice nurse or in the case argued here, a death doula, assisting the family on the journey from terminal illness diagnosis to death.  Hospice caregivers would certainly argue that the more someone in this capacity could communicate with a dying patient, the more valuable it will be for the patient and their family.
My thought, however, if this death doula is going to be "caring for the family in whatever form it takes", is that something that funeral directors need to be tuned into in how we deliver our care. . . . will a death doula complement the care we are trying to give a family or will a death doula interfere with the care we are trying to give?  I think that is an interesting question and one that may have to be answered as the end of life/ death care caregiving professions seem to blur.
Here is information on the University of Vermont's End-of-Life care program.