Last week Carriage Services was the first death care related company to report its earnings for the March thru June 2022 period.  As you can see from this short article from Investors Observer, they missed the numbers in both categories – Revenues and Earnings – that the analysts had predicted for them to achieve.  Here's a quote from Investors Observer, "The consensus among analysts for Carriage Services was for an earnings per share (EPS) of $0.82. The firm failed to meet those projections, reporting an EPS of $0.58, a negative surprise of $0.24 (-29%). Profits fell 9% year-over-year after reporting an EPS of $0.64 in its year-ago quarter. Revenues were downbeat at $90.6 million. That is an increase of 2.63% in revenues from the year-ago report and is 3.03% lower than consensus estimates set at $93.4 million."
Here is the report on Carriage Service's 2nd Quarter of 2022 and also their first-half report for the entire year 2022.
On Carriage's Acquisitions — Here's what is said in the Q2 2022 report by Steve Metzger, Executive Vice President, Chief Adminstrative Officer and General Counsel of Carriage Services:
"Last quarter, we highlighted our expectation that a renewed focus on growth through acquisitions would accelerate in the back half of the year, and that continues to be the case. We previously announced a letter of intent to acquire a business just outside of the high growth Orlando market and we have since signed a definitive agreement and expect that transaction to close, pending regulatory approval, within the next couple of weeks. This business consists of two funeral homes that combined to serve more than 800 families last year and we are
excited to welcome them to the Carriage Family.
We also recently signed a letter of intent to acquire a fantastic business that served more than 1,200 families last year, in another high growth large strategic market where we have never had a presence. This business, which has earned a top reputation within the market, includes funeral homes, a cemetery, and a cremation focused business. We look forward to providing more detail on this acquisition next quarter."
Funeral Director Daily take:  When you look at the full picture you also see some good news for Carriage Services.  For instance the company's total revenue was up by about 2.6% over the same period of a year ago.  And, funeral Same Store contracts were up to 9,415 for the quarter. . . an increase of about 1.8% over the same period of a year ago.  Also, Average Revenue per Contract was up to $5,378 which is a 1.5% increase over the same period of 2021.
So, revenues did go up, albeit not what the analysts that cover the stock believed they could.  However, the real problem in my opinion, and the reason Carriage Services stock dropped last week, is the other side of the equation — expenses.  When you look at the company's Statement of Operation you will see that Gross Profit went down and items that caused it to go down was not revenues but a 9.2% increase in what they call "Cost of Service" and a 6.4% increase in what they term "Cost of Merchandise".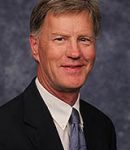 I think that those increased costs are something we at Funeral Director Daily have been talking about for over a year.  Well before some people were calling inflation "transitory" we were predicting that it was here to stay for sometime.  And, when your revenues go up at 2.6% and your expenses go up (as evidenced by Carriage Services Total Field Costs and Expenses) at a 6.0% clip, it is going to affect the bottom line profitability.
What the bottom line miss tells me is that Carriage Services either did not believe in the inflation or was unwilling or unable to increase contract pricing past that 1.5% increase because of customer resistance or perceived customer resistance.
Carriage CEO and Chairman Mel Payne makes this comment in his remarks about the decline in the earnings, "(they) are mostly attributable to investments in controllable fixed overhead."
Speaking about funeral homes in general, inflationary times are tricky.  While a funeral home will try to get a handle on the costs, if they do raise prices too much, say for instance in a traditional casketed burial, family budgets may move that family to a cremation with memorial service, or from a cremation with a memorial service to a direct cremation in order to get the cost within their budget. . . .The result of that price increase then could very well be less revenue spent by the client family because of a changing disposition method.
And, if a funeral home cannot raise prices to combat inflationary costs then they have to look at the expense side to do so.  A recently released National Funeral Directors Association survey revealed how difficult that may become.  The survey revealed that 84.2% of respondents indicate "availability of qualified personnel" is the Number 1 challenge facing funeral homes.  It also made note that while funeral homes, on average, expect to pay recently graduated funeral directors $42,654. . . those same funeral directors expect to earn $59,968, on average, for their annual labor.  Those numbers indicate to me that cutting overhead costs may be difficult going forward.
In a long-term perspective, today's inflationary environment is a great argument for increasing pre-arrangement resources and offering plans that can increase with something near the CPI inflation level. . . . but, that's a whole new article!!
More news from the world of Death Care:
Enter your e-mail below to join the 2,809 others who receive Funeral Director Daily articles daily: