I was going to write today's article on some business things to check into after Labor Day.  However, that article will wait until tomorrow.  When I read the Minneapolis Star Tribune editorial pages yesterdayI came across a short article written for the 1981 Labor Day.  You can access that article here.
Now 1981 — that's 40 years ago.  It also happens to be the first Labor Day for me after I had been a full-time employee for at least one year.  . starting full-time funeral directing in June 1980.
After you have worked for over 40 years you get this idea that you have seen everything and yet, on other days, every thing that happens seems new.  The 1981 Labor Day article is a little like that for me.  It seems that it could be written for 2021. . . . .yet 40 years have passed and we have had many improvements in the work arena.  However, the perspective of where your employment seat in that arena is seemingly makes a difference.  And, that is something the article asks you to relate to — where is your seat and how do you see the employment/work world from that seat?
It was also interesting to note that 1981 Labor Day, when I think back, had a lot in common with 2021.  Here's a small part of the article that really caught my attention,
"We work in a fast-changing environment controlled by seemingly unknown forces. We attempt to make additional dollars only to find they are worth less and taxed more.
There is talk of shoddy goods, poor service, high prices and inconsiderate employees. Factories are getting old, investment in research is declining and productivity is slipping. We aren't competing effectively in the world marketplace.
We form a circle of blame as we point with assuredness at the cause of our problems: big government, big business, big oil, OPEC, obscene profits, union demands, inflation, loss of work ethic — the list could go on. Labor Day 1981 is a time to step back from the circle, look in the mirror and ask (based on our situation). . ."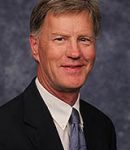 That caught my attention because many people would use the same description in 2021. . .   40 years after those words were originally written.
From my perspective there is also an interesting set of circumstances between 1981 and 2021 in that Foreign Policy or Relations has came to a head (the Iran hostage crisis of that time vs. the Afghanistan issue of today), a new change of direction is in place in the White House (Reagan replacing Carter in 1981 and Biden replacing Trump in 2021), and America is once again searching for our place in the world hierarchy today as we were in 1981.  Again. . . as so much seems to have changed. . . maybe not, maybe it is like New York Yankee Yogi Berra was once quoted, "It's deja vu all over again".
So, in those 40 years what has happened in funeral service. . . .
We still question whether the Federal Trade Commission has it right with the "Funeral Rule".  In 1980 when I started work the switch from full service pricing to the FTC Funeral Rule pricing and notification was just getting started and we worried about compliance.  I think that there are still funeral homes that worry about compliance today.
The United States cremation rate was under 10% in 1981 (actual 9.72% in 1980) and has climbed to 56.1% according to CANA's 2020 report
The death care industry has seen the advent of natural organic reduction, alkaline hydrolysis, and other options for memorialization increase dramatically since 1981.
Sometimes a reflection on something from the past will just point out that while some things change. . . .other things just don't seem to change as much.
More news from the world of death care:
Enter your e-mail below to join the 2,316 others who receive Funeral Director Daily articles daily: