As many times happens with me, I learn something from a  news item or items and then try to convert that knowledge to the funeral industry and try to figure out if or how what I've learned will translate to our profession.
So was the case this week when I saw some public relations for a company called Lantern, whose website you can see here, that has a slogan saying, "End of Life Planning".  I also saw an advertisement for a company that I am familiar with named "Dead Happy".  Finally, I read an article where Warren Buffet talked about, over time we don't always realize it, but things do change.
First of all, Buffet – because change is where this article will be going.  Warren Buffet told his fans last week at his annual gathering that the 20 most valuable companies in the world, based on market valuation, included the following:  Apple, Saudi Aramco, Microsoft, Amazon, Alphabet, Facebook, Tencent, and Tesla. . . and 12 more.
Then Buffet said, none of those companies were on this list 30 years ago. . . . . and none of the Top 20 from 1991 are still on the list today either. . . . .. ..times change.
Those items got me to thinking. . . . our funeral home has sold preneed or trust funds for over 50 years and the past 35 or so, almost all of it has been in Single Premium Life Insurance policies with money set aside to pay for the funeral at a later date.  State rules and regulations have changed how we do things somewhat and we've used different insurance provider company partners from time to time, but for all practical purposes, it has been Single Premium Life. . . . . sold, in a face-to-face setting, to an over 55 age demographic.
This pre-pandemic article from Vox explains that the next generation may want to do it differently.  According to the article, 15.8% of Americans in the 18-39 age category, believe they should plan their funerals before they are 40 years old.  Interesting, and that brings me to Dead Happy, whose website you can see here, a British company that sells online life insurance for all types of purposes. . . . want to pay for a funeral, Dead Happy will offer a policy for that, want cash for philanthropy after you die, Dead Happy will offer a policy for that, want money to send your kids on a vacation after you die, Dead Happy will offer a policy for that.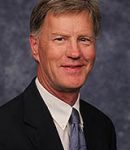 Dead Happy is nothing more than a life insurance company selling life insurance policies, but it is sold with the idea of fulfilling your after-life necessities, wishes, and/or dreams.  And, it appears that it is becoming a popular funding source in the UK.  In addition, it can all be done online.
Another interesting statistic I noticed that needs to be in this discussion is the percentage of online shopping being done.  In the U.S. in 2020 that number was estimated to be 21.3% of all retail transactions were done online.  That compares to 15.8% in 2019 and 14.3% in 2018 and is sure to continue to rise.  That 21.3% didn't seem like so many to me until I realized that for every four people in the check-out line at Target or Wal-Mart, one person is checking out at home at that very moment – and that goes for all Targets, Wal-Marts, Sam's Clubs, and grocery stores at the same moment.  And, I'm pretty positive that number will continue to grow.
So, when we look to funeral home preneed, do we believe that our sales will be driven only by future death care clientele that walk through the funeral home door to do so . . . or will we see more and more of our eventual death care consumers purchasing on the internet in the comfort of their own homes?  I think that is a great question to ponder. . . . .and one funeral home owners should think about.
We've thrown a lot at you in this article and we don't have any answers.  However, like those Top 20 companies and the change that they have had over 30 years, we should expect preneed and the clientele to change.  How we respond to their purchasing habits and desires may be a key component of whether your funeral home is growing or shrinking in market share.
Related— Here is a Dead Happy advertisement
More news from the world of Death Care:
Enter your e-mail below t0 join the 2,009 others who receive Funeral Director Daily articles daily: