Earlier this week I was informed by a Funeral Director Daily reader that online price lists have started to appear on the websites of Service Corporation International (SCI) funeral homes.  Just to be clear, I'm not sure that this is news or not — because I've never taken the time to check out individual SCI funeral homes to see if they had price lists or not.
However, the comment that I received from a reader was this, "Did you know that SCI has added all of their price info to their websites?  ALL prices!"
That moved me to do a little bit of checking so I checked two of the SCI firms in the Minneapolis-St. Paul market which is probably the company's closest locations to my residence and I also checked to see if they had a firm in Naples, Florida, where I spend a couple of months each winter.  So, this is certainly not a comprehensive listing of the company's approximate 1,900 funeral and cemetery properties, but I thought it would be a good "random" check on the information.
Sure enough, while I cannot say when the price information was put on these sites I can say that price information was included on all three of them.  On two of the sites (Kapala-Glodek-Malone Funeral Home and Hodges Funeral Home at Naples Memorial Gardens) pricing was very detailed in everything from catered receptions to urns and services and in a third funeral home site (Wulff Funeral Home) prices were listed as "Cremation starting at $2,410" and "Burial starting at $4,135".
On the first two sites Federal Trade Commission itemized pricing was listed with caskets, burial vaults and the like included as well.  For whatever reason, possibly competitive, the site for Wulff Funeral Home listed the "starting at" price with a "click box" to request a "custom quote".  And on two of the sites, several different "Package Price" options were also listed.
Funeral Director Daily take:  We were told by the Federal Trade Commission in mid-October that they would be "modernizing" the requirements about pricing transparency for funeral homes.  At that time, by listening to the testimony of SCI General Counsel Gregory Sangalis, you would have guessed that SCI was not in favor of any website price requirements.  Here is part of Sangalis' testimony as reported in this article from National Public Radio, " Customers obtain the unique services they want, at fair prices, and with clarity about what they are getting for their money.  We serve over 300,000 families each year and have seen no evidence that the rule is resulting in any unfair or deceptive conduct that warrants any changes."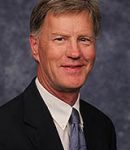 Many death care professionals believe, and Funeral Director Daily concurs, that offering some type of pricing online will be beneficial for business.  It probably should be voluntary for those that want to do so and not be required by the government.  However, I firmly believe that those who give online potential clients some type of price-point for the services that they are interested in will be "in the arena" for gaining the service.  Those who give no indication of what the cost of a potential service will be may risk being left out of consideration simply for withholding necessary information, as defined by the consumer, from them.
If Service Corporation International is in the process of updating their death care provider location sites to include pertinent pricing that is a seismic shift in the landscape of death care customer acquisition strategy across North America.  Their vast network of facilities and the number of death care calls they handle annually — about 10% of United States deaths — may motivate their competitors to put prices online also or have to try to pursue market share from the growing world of online shoppers without that information available to them.
While price is certainly not the motivating factor in all death care decisions, any way that you look at the situation, online transparency in pricing will, over time, change how the consumer shops for funerals.
This may be an interesting ride.
More news from the world of Death Care:
Enter your e-mail below to join the 2,996 others who receive Funeral Director Daily articles daily: