The old saying is that "Necessity is the mother of inventions".  I thought of that as I read a couple of articles in the last couple of days on how young entrepreneurs are working to make a name for themselves and build a business in the death care industry.
There is no doubt that the COVID-19 pandemic will change some of the things we do in funeral service and the ancillary professional services in cremation and the cemetery business permanently.
It has already been noticed and spoke about at length on some of the profession webinars that I have participated in that technology has moved at least five years ahead in the death care profession in only the last month.  Funeral arrangements involving family and funeral professionals using Zoom or Facetime is becoming routine right now as opposed to being little used only a month ago.  Streaming of services both from a chapel and a cemetery ground have also grown immensely in the last month.
And, I'm of the opinion that this is just the start of the technology boom for our profession.
So, leave it to the entrepreneurs to figure out how this rapidly changing trend can help them build a business.  I consider myself an entrepreneur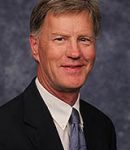 and I believe in the free market system of profits and also believe that there is nothing so exciting as having a dream for success and then doing the work to turn it into reality.
I've been fortunate and I've started some businesses outside of the death care industry that have worked and I've been part of a team that was successful in a business start up.  I always tell young people that the most enjoyable part of the success has not necessarily been the success, but the journey in getting to that success — those journeys are what I fondly remember.
In that vein, I'm bringing you two articles on small companies that have jumped right into the technology challenges in our industry and are moving forward with their plans.
First, I will tell you of Effie Anolik, a 30 year old Toronto resident, who actually decided to move forward with her planned start-up in the midst of the COVID-19 pandemic.  According to an article from CBC-Canada, that you can read here, Ms. Anolik used to work for the e-commerce platform Shopify and became interested in the funeral service profession when her father died two years ago.  She was surprised that the funeral home offered no on-line services.
Again, according to the article, "You have to go to the funeral home in person to plan a funeral," said Anolik. "My family had to go there to process the credit card payment.  It seemed like an interaction that could have happened online."  It was at that time that she figured that funeral homes needed new, consumer-friendly technology, and started a company to create back office software.  She has since moved the company to a direct to the consumer model and has more plans for her company, Planafuneral.com.
The second company we highlight today is a company started in Fargo, North Dakota, in 2013 called Midwest Streams that you can read about in this article.  As the name implies, the company was put together in order to put streaming services in the arsenal of what funeral homes offered to their consumer families.
The company claims that funeral homes in their system have streamed 4,500 funerals since 2013.  The founders, Shane White and Kyle Fogarty, explain that their company exploded on Monday, March 16.  They admit that the company was not quite where they wanted it on that date, largely due to some constraints with WiFi.  Taped streaming was the product they offered to their funeral home clients and live streaming was planned to begin in July.
On March 16 they decided that they had to move live streaming up from "July to Monday" and set their goals to do just that.  Today, they are live streaming and recording at the same time.  As the article says, "it's an overwhelming time for a small company that been forced to grow up seemingly overnight."  The demand for services has grown the company to seven employees virtually overnight.
According to the article, Midwest Streams charges funeral home clients a flat fee per month for an unlimited number of webcasts.
Here is the Midwest Streams web-site.
More news from the world of death care: