InvoCare, the largest public purveyor of death care services in Australia, reported their first half year results for 2021 recently.  The earnings call transcript, which you can access here, also gave some glimpses into the future of funeral service companies, at least in Australia.
As you may know, Australia has had a severe lockdown during the Covid-19 pandemic.  The first half of 2021 eased those restrictions somewhat and that was partially the reason that InvoCare saw a 13% increase in revenues to AUS $257.3 million.  Not only was that increase because of the increased case average, but it also included a strong contribution from the company's pet cremation business.
InvoCare also recorded the following for the 1st half of 2021:
Operating Earnings (EBITDA) of AUS $63.6 million. . . up 31% from the same period in 2020.
After tax profits of AUS $44 million which compares to a 2020 1st half loss of about AUS $18 million.
Here is the press release on the 1st Half Earnings
In the earnings call, CEO Olivier Chretien said this, "Growth has come from high quality earnings, in line with a focus on share of market value, despite only modest growth in case volume. Case averages have recovered to pre-COVID levels in Australia and New Zealand, for our ability to offer a full suite of services, in a more stabilized trading environment. We have also been disciplined in managing costs, which has seen earnings growth outpace price and volume increases. . . ".
It was also noted that the Covid-19 Delta variant is putting tighter restrictions on the people of Australia and this was accounted for in the following statement from the press release, " . . . the emergence of the COVID Delta strain in June and the associated government response in Australia is expected to lead to a softening of the funeral services sector in the second half of 2021.  . . . The persistent and sudden impacts of COVID restrictions on consumer confidence and our operating model, as evidenced in the past two months, will continue to restrict our businesses and people in realising the Group's full potential, but our first half results demonstrate the strength of this organisation when conditions permit. . . . Our focus will be on what we can control. . . ."
Funeral Director Daily take:  One of the things that I noticed in the Earnings Call transcript was this statement from CEO Chretien, "Our new growth platforms pillar, focused on more innovative sources of growth. This included investment in digital memorialization with memories . . .   as well as a pet cremation ecommerce platform, and a greater focus on business-to-business opportunities, including a multiyear community agreement in cemeteries and crematoria, as well as National Vet Network agreements."
I also noticed the following statements in the Earnings Call transcript:
"Digital growth, together with a growth in memorialization, was the number one increase in operating revenue of 13%"
"We continue to grow through virtual tools with our customers"
"The opportunity of working with religious and community groups on long-term partnership and reservation agreements, is a key initiative in our new growth platforms pillar."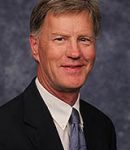 From my point of view, I think InvoCare is being very proactive in looking beyond the traditional funeral/cremation business and into the future with these new initiatives.  There is no doubt that in the death care profession, business as usual is becoming less and less and as our populations age the younger demographic set more than likely will not do things as mom and dad did when it comes to death care and memorialization.
I believe digital memorialization will grow, the virtual world of death care will grow, and affinity groups with long-term partnerships will grow.  In addition, I can only envision the pet memorialization business growing when you look at the growing urbanization in the world, which in my opinion, seems to cut down on personal relationships.  Pets will only grow in numbers as members of the family.
More news from the world of Death Care:
Enter your e-mail below to join the 2,316 others who receive Funeral Director Daily articles daily: