I read this interesting short article (and video news story) authored by Myles Udland at Yahoo Finance the other day.  In the article, he surmises about "the role that demand is playing in the economic recovery."  According to Udland, you can "throw a dart at just about anywhere in the economy and you'll find unmet demand held back by some version of a supply bottleneck."
And, it is happening in funeral service as I discovered when reading this article from Massachusetts.  Here's a quote from the article. . . "Local funeral directors, clergy and restaurant owners say they've been busy keeping pace with pent-up demand from families and friends — who forwent memorial services and celebrations of life, when COVID-19 state restrictions imposed strict limits on the number of people who could assemble indoors for social gatherings." 
"We're booked from August into October," said Jeff Davis, general manager of the Cherry Place Waring-Sullivan Homes of Memorial Tribute on Winter Street who commented in that article.
Most of the time, in business, you create supply and then have to work to create demand for your product.  In essence, you get inventory into the store and then market to try to sell that inventory.  Again from the Yahoo Finance article, Whirlpool CEO Marc Bitzer is quoted and says this, "Right now, it's the opposite. You have excess demand and you have to create supply,"  Bitzer goes on to call today's business environment an "Upside down world".
Quite frankly, it's something that I have not seen before either.  Demand for many items is up.   More than likely, because consumers have ready cash to spend.  However, supply is really down. . . and there are many reasons for that.  One that we hear a lot about is pandemic supply planning — for instance automobile manufactures did not see car sales continuing at their 2019 pace when the pandemic came along and drastically reduced their estimated computer chip supply pipline.  They continued to sell automobiles and now the chip production lines are playing catch up.  By the way, many of these chips causing the hold-up cost less than $1 apiece. . . . but, you cannot sell $70,000 vehicles without them.
Related—Here is a great article from "The Hustle" on why car prices have risen so dramatically in the past three months.
Have you been in a furniture store lately.  It is pretty difficult to buy a sofa immediately off the showroom floor because if the furniture store sells it, they may lose an appealing "sales item" for some time.  For many furniture items, it is a 6-month wait as the factory cannot keep up with the orders and the furniture store needs to keep the item on the floor or, eventually, they will have no sales floor items.  Bitzer, the Whirlpool CEO, makes the same connection in the article about appliance sales.  Interestingly, most "want it now" consumers are willing to wait.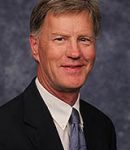 You might suggest that the factories put on extra shifts. . . . .they have tried that. . . .but there are no workers looking for jobs. . . .And, if they use lots of overtime they not only lose margin on products but risk wearing out the employees that they do have.
How about Quick Service Restaurants (QSR) or convenience gas station /stores.  Many of the QSR's in my community only operate drive thru at this time because they cannot find enough employees to open the main dining areas. . . and they have the same overtime/loss of employee risk as factories.  24-hour convenience stores in my community are closing at 8 or 10 pm because of lack of employees.
So, the question that needs to be asked, will this Upside Down world manifest changes in the death care profession?  Our employees are used to working long hours. . . can we continue that practice without the risk of losing them?  Does how we compensate those employees make a difference in that summation?  Will rising wages in the non-death care world push up wages in funeral service?  If it does, do we have to raise prices to compensate for paying those higher wages?  If we raise prices will some of our services be too expensive for some consumers and push them the direct cremation route?
I have no answers for any of these questions.  However, I think that they are items for an owner or manager of a death care business to think about.  Probably the last time the United States had a country-wide, non-industry specific demand over supply issue was when the millions of troops returned home from World War II after being out of the consumer economy for the length of the war.  It turned out to be a booming time in America and especially in the growth of the funeral home business.  What will happen with today's demand-driven economy is still a story to be written.
More news from the world of Death Care:
Enter your e-mail below to join the 2,240 others who receive Funeral Director Daily articles daily:
&nbsp