On May 24, twenty-one people lost their lives to the latest American school shooting.  Those twenty-one have been, or will be, laid to rest as their families choose and desire.  A lot of people help out in the grief process and they are all appreciated.
I couldn't help but think when I read this article from Baptist News Global, entitled "When you're tempted to forget the latest school shooting, remember the embalmers" about the role funeral professionals play in that process.
Many times, many people are seen and credited with helping in the grief process for this situation and situations like automobile accidents that happen all too frequently across North America.  This includes funeral directors who are visible in directing with and meeting with families to help them through the situation.  The article did get me thinking, however, about some of the silent heroes in the process who play a major role but yet remain unknown. . . . and, in most cases, prefer it that way. . . .like embalmers.
The work embalmers do can make the recovery process easier for many survivors.  Yet, most of these heroes remain unknown and prefer it that way.  And, I think that is a real unsung trait among most funeral directors and embalmers — we simply are not real interested in getting the credit as long as we can help a family grieve because of our efforts.
The above linked article says this in giving respect to those embalmers who do what has to be done, "Admittedly, not every embalmer is good with working with families. Not every funeral director is good at embalming. In fact, many embalmers are more comfortable in what is called, "the back room." I am utterly amazed by the skills of embalmers and by their commitment to "improving" final memories. Their willingness to spend, if necessary, incredible hours preparing the body."
Funeral Director Daily take:  I wasn't a very good embalmer, but I took my turn in the prep room when necessary and never shied away from the work that had to be done.  Luckily, I had some really good prep room people on on our team who would help me out or even take over a difficult case I might be having if I asked them to.  Our funeral home had funeral directors and morticians who all had different abilities in the various aspects of the job and the willingness of each to work to their best in what they were most skilled at really made us a great funeral home.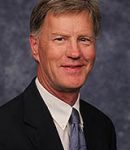 As the leader, I always made myself available for whatever task we had to do — even in the prep room and many times in that capacity as just another opinion on how to do something or to lend another pair of hands.
In my 33 years of operating our funeral home, which served a community just off highly traveled Interstate 94, I can remember at least 6 times where we had three of more traumatic deaths at once. . . all because of automobile accidents.  If I remember correctly those six accidents caused 21 fatalities and only three of the deceased were local people. . . meaning we prepared 18 individuals from those accidents in a "trade-call" fashion where the families would have no idea who it was that initially cared for their loved one.
That made no difference to us.  All five of us funeral directors came into work and did what we had to do in the hope that our work would allow families to grieve better.  We did whatever had to be done to the best of our abilities so families we didn't even know would be better off. . . .
I have no doubt. . . in these types of tragedies embalmers are unsung and anonymous heroes.  Our society, our nation, our world would be a better place to inhabit if we had more of these unselfish souls in our midst. . . . . thanks for what you do.
Related–  Family run company donates 19 custom caskets to Uvalde shooting victims.  ABC News 7 – Denver (CO)
More news from the world of Death Care:
Enter your e-mail below to join the 2,740 others who receive Funeral Director Daily articles daily: