2022 marked a point in the history of Great Britain's largest death care provider, Dignity plc, where they planned to increase consumer market share for their services by lowering their prices.  What they maybe didn't anticipate was the highest inflationary pressures in the last 40 years on the costs of their services to happen at the same time.
It's a certain mathematical formula that lower sales prices coupled with increased expenses will result in lower margins. . . and that is what Dignity plc's 3rd Quarter report shows.  However, in spite of that happening CEO Kate Davidson sees some optimism, "The third quarter continues to present some of the challenges we faced earlier this year, but with our new strategy well underway we are beginning to see positive indications of our market share growing.  . . . . .We remain focused on our long-term aims and we believe that our strategy will deliver sustainable growth and value for shareholders, colleagues and clients alike."
Earlier in 2022 Dignity plc embarked on a new strategic pricing plan, as a result of seeing consumers opt for lower priced death care options.  In essence, Dignity plc changed its pricing and introduced cheaper funeral options, such as direct cremations.  That resulted in lowering the average revenue per service by about  US $473.  Those lower prices are what Dignity plc believes will bring market share gains over time.
In Dignity plc's 2022 Corporate Profile here is how they summarize their new pricing strategy:
"Our pricing philosophy now is to offer the best value-for-money
and not have price be the reason for not choosing us. This is a big
change for Dignity and the effect of lowering prices is to reduce
how much we earn per funeral. However, our experience since we
changed prices has been that the market share loss stops and then
reverses, and so in time we expect that revenue loss to be more
than compensated by volume growth, especially when combined
with all the other elements of our strategy."
However, according to this article on Dignity plc's 3rd Quarter results, they have also seen an increase in the cost to deliver a funeral service rise by about 3.6% on the year.  In U.S. dollars, the article states that for the 2022 calendar year, it is costing Dignity plc about US$ 2,278 to deliver a funeral service whereas last year that cost was US $ 2,199.
Dignity plc reports staffing costs up about US$ 3.8 million, utility costs up over US$ 800,000 and fuel costs up almost US$ 600,000 on the year so far.
And, that double whammy of lower revenue and higher costs is taking a toll on profitability.  For the 3rd Quarter of 2022 the company posted an operating loss of about US$ 2.01 million as compared to a 3Q 2021 profit of about US$ 18.5 million.
For the first 9-months of 2022 Dignity plc's new format has seen revenues decline from about US$ 280 million in 2021 to about US$ 241 million in 2022.  That's a decline in gross revenue of about 14% on the year.  Profits have dropped about 68% in the first nine-months of 2022 as compared to 2021.  Profits for the first 9-months of 2021 were about US$ 51 million and were reported as about US$ 17 million so far in 2022.
According to another article, the number of deaths in Great Britain was down only about 2.9% from the same period of a year ago.
According to their 2022 Corporate Profile Dignity plc operates 776 funeral homes, 46 crematories, and 28 cemeteries.
Here is the Dignity plc website.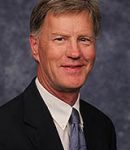 Funeral Director Daily take:  In a country where the fastest growing segment of the death care continuum is that of "Direct Cremation with No Services" (DCNS), I believe that Dignity plc is on the right track with their strategic plan.  However, to implement for the long-term will not be painless.
I think there are a lot of firms, not only in Great Britain, but in the United States too, where their cost structure has grown so much that they have had to increase pricing substantially to keep the profits coming.  This upward inflationary time we are in will, in my opinion, give families the reason to take pause and look at their funeral and memorialization choices.  And, I think many of those families who take that pause may very well look to lower priced alternatives.
Much like Dignity plc has seen low-cost cremation DCNS providers disrupt their markets that will continue to happen, not only in Great Britain but in the United States as well.  Because of inflation, lowering your costs to the consumer, while still being able to push out a profit may be the next great management issue to overcome.
In my opinion, Dignity plc is fortunate to have the scale and brand recognition to, more than likely, complete this pivot on pricing while maintaining some level of profitability.  I'm not so sure that if some United States funeral homes have to make that pivot that they will all be as fortunate.
More news from the world of Death Care:
Enter your e-mail below to join the 2,996 others who receive Funeral Director Daily articles daily: