North America's largest business in the death care industry, Service Corporation International (SCI) reported their 3rd Quarter 2022 financial results earlier this week.  The results show a decline of about 5.5% in total revenues for the quarter as compared to the same quarter of 2021.  The 3Q 2022 revenue number was $977.7 million as compared to the 3Q 2021 revenues of $1.034 billion.  You can see all of the financial results in this press release.
The company also reported Net Income for the quarter of $120.9 million as compared to $209.9 million last year (3Q2021). . .that's a decline of 42.5%.  Finally, in overall numbers, SCI reported 87,976 services performed for 3Q 2022 as compared to 94,239 for the prior year (3Q2021). . a decline of 6.7%.
In spite of those numbers SCI CEO Thomas Ryan made this comment in the earnings report, ". . .These results significantly exceeded our expectations; however, they are below the prior year quarter that was materially impacted by the effects of COVID-19. . . "
The Center for Disease Control (CDC) has stated that the number of provisional deaths in the United States was 14.1% less during the 3rd Quarter of 2022 as compared to the 3rd Quarter of 2021.  Presumably, that is because the number of covid-related deaths is on the decline.
Using those numbers SCI's revenues being 5.5% down and their services performed being 6.7% down both beat the CDC number of 14.1% fewer deaths and that's why this author believes CEO Ryan talks about exceeding expectations.
CEO Ryan also made these comments in comparing the current SCI quarterly results with the results of the 3rd Quarter of 2019 — the last 3rd Quarter numbers prior to the covid pandemic:
Comparing back to the pre-pandemic third quarter of 2019, we have greatly exceeded our expected growth.
Adjusted earnings per share has grown an impressive 22% on a compounded annual basis since 2019 (compared to an expectation of 8%-12%).
The number of funeral services performed is trending higher than we anticipated and is approximately 5% higher than 2019 levels on a compounded annual growth basis
Cemetery preneed sales production continues to be strong, growing this quarter 5% versus a COVID impacted prior year quarter and has experienced nearly 19% compounded annual growth over 2019 levels
Funeral Director Daily take:  We also took a look at the Same Store sales for SCI during the 3rd Quarter.  In general, we believe that gives a more realistic picture as to where a company is year to year or quarter to quarter.  We found that "Comparable Funeral Revenue" was down 8.1% for the 3rd Quarter and "Comparable Services Performed" was down about 8.6% for the quarter.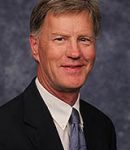 Additionally,  we note that SCI's "Comparable Cremation Rate" has ticked up 2.2% over the past year to now stand at 61.4% and we notice that the company's "Total Comparable Average Revenue Per Service" increased to $5,449 from $5,419 over the past year. . .that's an increase of only $30.  As we've indicated before in regards to other companies, we think the combination of comparable small revenue increases per service and higher cremation rates indicates the consumers attitude to, in this inflationary environment, possibly choose a cremation disposition rather than pay a higher priced traditional service cost.
Finally, we noticed that the lower comparable funeral numbers, combined with the small revenue increases and inflationary costs have dropped the "Gross Profit Percentage" for SCI.  That combination was referred to in the report. . . . . "Comparable funeral gross profit decreased $67.4 million to $102.1 million and the gross profit percentage decreased from 28.7% to 18.8%. This decrease is due to the expected decline in revenue (mentioned above) combined with higher energy and employee-related inflationary costs as well as increased technology costs during the quarter."
Disclaimer — The author of this article is a shareholder in Service Corporation International
More news from the world of Death Care:
Enter your e-mail below to join the 2,976 others who receive Funeral Director Daily articles daily: