Last week Foundation Partners Group issued a press release through Cision PR Newswire that you can read here.  The release dealt with some of the company's ten year history in that it has grown into a company with nearly 160 locations serving over 75,000 families annually.
Another thing that the release shouted was that Foundation Partners Group (FPG) serves a clientele that chooses cremation for 86% of its dispositions.  It's noted that FPG believes that is an industry leading metric for cremation services.
We think so too.  Back in 2017 Funeral Director Daily published this article entitled, "Is Foundation Partners changing the acquisition paradigm?"  We believe they are. . .and they have.  Although FPG's Chief Financial Officer Tom Kominsky is quoted in the release with this quote,  "Our acquisition strategy is to partner with independent funeral home operators who believe in providing the highest quality service for families regardless of the final disposition method they choose. . . "
From our point of view, and in correlation with our 2017 article, we think that there is a lot of upside in pursuing cremation disposition operators.  When you are the purchasing funeral home in a transaction two of the most important criteria you worry about going forward are:
At a minimum, can I keep the market share?
How rapidly will the mix of burial disposition to cremation disposition move towards cremation?
Those are two of the major variables that every buyer worries about.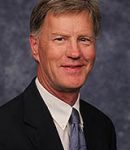 Two me, the genius of the FPG strategy is that it takes one of those unknown future issues out of the equation.  Having an already high cremation percentage, deleverages the thought process of that disposition erosion issue.
And, another possible benefit to the strategy, is that cremation, as the high growth segment of the disposition choice, lends a cremation strong firm the ability to have a better than equal chance to pick up new market share, somewhat deleveraging the market share issue also.
I think those facts can keep Foundation Partners Group from overpaying for acquisitions.
FPG's President Kent Robertson said this in the release, "Foundation Partners was founded 10 years ago with the belief that cremation is the future."
To that end, FPG has also invested in direct cremations with their investment in Tulip Cremations.  CFO Kominsky said this of the investment in Tulip, "Tulip lives at the intersection of cremation and digital."    In addition to providing increased flexibility for families, online planning of direct cremation drives efficiencies, margin improvement and helps us stay ahead of the burgeoning demand for simple and affordable funeral services. We expanded Tulip to four new markets this year and will continue to grow these service offerings in the years ahead."
In any regard, we believe that Foundation Partners Group has chosen an unusual, but what we expect will be a highly successful, long-term path in the death care acquisition business.  While many acquisition companies have turned a blind eye to high cremation businesses in favor of large traditional funeral homes and cemetery operations, we believe that Foundation Partners Group has a winning strategy for the long-term.
Funeral Director Daily milestone:  We would like to thank our readers as on Tuesday, February 16, Funeral Director Daily passed the 30-day mark with a 12,000 number of pageviews (actually 12,309 for the preceding 30 day period).  It is the first time we have hit that number and thank our readers for making us, what we believe is the fastest growing daily readership forum in the death care profession.  If you enjoy our format and information, please pass our articles on to your colleagues and suppliers in the business.  Thanks again!!
More news from the world of Death Care:
Enter your e-mail below t0 join the 1,920 others who receive Funeral Director Daily articles daily: