Thursday night into Friday morning brought Minnesota's first snowfall of the 2021-2022 winter season.  It was light, but created slippery conditions outside that forced me onto an indoor treadmill run on Friday morning.  My 2 1/2 mile daily run is punctuated by the fact that I have a lot of stamina. . . just not a lot of speed.  On an indoor run, the result of that fact is I get about 25 minutes to catch up with the morning business news with either CNBC or Fox Business on the big screen.
On Friday, Fox Business' Stuart Varney was interviewing a gentleman who was pushing a business book that he had just published.  The theory was the history of tech company stocks over the past 25 years finding why some had done well and some hadn't. . . and which will do well in the future.
The gentleman went on to tell of several attributes that were common to the companies that had gained in value.  One of those attributes that struck me, and where I will head with this column, is the ability to raise prices without losing clients or customers.  He named some of those companies such as Disney with increased park admissions, Netflix with increased subscription cost to consumers, and Amazon with increased Prime membership costs to consumers.  It was brought forward that even as those prices increased so did the amount of customers which resulted in growing and growing profits.
So, I started thinking of the funeral business.  Since 1962, Service Corporation International (SCI) has obviously had price increases and has increased customers.  However, with more thought, I realized this was not an apples to apples comparison because SCI has an obvious acquisition characteristic that gets added to its internally generated service number increase.
In addition, I'm guessing that when SCI started as a public company in 1962, they probably did about 95% casketed earth burials.  In essence, their business model has been evolving since that time with the advent of lower cost cremation services to allow for the consumer public to continue to choose their funeral homes.
That led me to believe that we, death care, are not like those tech companies that can raise prices and continue to have better and better financial performance.  It convinced me that consumers have, and will, alter their death care plans in an environment with rising prices  —  just like they have done for the past 50 years as cremation has became an increasingly acceptable, and less expensive, option.
Mike Nicodemus, Vice-President of Cremation Options with the National Funeral Directors Association (NFDA) is quoted in this 2020 article from CNN as such when asked about increasing cremation choices, "Cost is a driving factor.  The decrease in religious restrictions is another one, and it's a very transient world we live in today."
And here is a graph of church membership in America today — another of Nicodemus' thoughts on holding on to age-old traditions — that seems to be crumbling.  And, population movement to different locales has certainly increased in the past decade.
With a current inflation rate of 6.2% annually, the highest in over 40 years, and age-old traditions falling, can we expect consumers to pay higher and higher costs of traditional funerals and cremations with added features. . . . or will they opt for less expensive services?  Couple those thoughts with the knowledge that technology for online funeral arrangements has improved dramatically due to the necessity of the Covid pandemic as has the rise in online direct cremation purveyors where a low price-point and large volumes is the business model.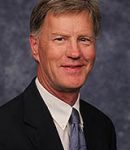 As a matter of fact, the Sun Life 2021 Cost of Dying Report from Great Britain reports that while traditional cremation and traditional burial costs have risen, the average price for a direct cremation — defined as a cremation without mourners present or a funeral service — has dropped 9.2% since 2018.  That leads me to believe that as traditional funeral homes move forward with price increases for traditional funerals and cremations with other services, those that live in the online direct cremation world may be in a price competition as they grow nationwide and become head-to-head competitors in many markets.
It will be interesting to see how that possible widening-price future — the future of increasing traditional prices with possible decreasing online direct cremation pricing — plays out for traditional funeral homes in relation to their market share.
Additional Thoughts —  From my point of view, I see the advent of online direct cremation providers to be in an eventual  race for national market share.  Already in the market (or soon to be) that I know of are Neptune Society, SmartCremation, Tulip Cremation, Solace, After, Lumen, Eirene, Simple Cremations, and many more.
I see the market much like the cell phone market of the 1990s and early 2000s.  In 1985 there were only 340,000 cell phone subscribers in America.  That grew to 5 million by 2000 and over 326 million by 2012.  It was an incredible consolidation industry that went from many hundreds of providers to basically the three national providers we have today — Verizon, AT & T, and T-Mobile.  I witnessed it firsthand as a fortunate stock holder of a small player eventually acquired by Verizon.  Now, I don't see online direct cremation growing that fast or being as large a market as cell phones, but my hunch is that this same type of consolidation will be the process of the industry players.
Depending on a company's strategies, an online cremation provider might not even have to be profitable to score a big financial win.  Much like the cell phone industry grew out, the major players in that industry hunted for market share, made the acquisitions, then used the scale to become highly profitable. . . . .I can see that process happening in the online direct cremation business as well.  Just a hunch.
CANA/Foundation Partners Announce Seminar
The Cremation Association of North America (CANA) and Foundation Partners Group have joined forces to offer a free webinar entitled, "Consumer Attitudes Toward Online Deathcare are Changing".  The seminar will be live on Wednesday, November 17 at 1 pm Central Time, 2 pm Eastern Time.  One hour of CE credit is available.
To learn more about this seminar and register please click here.
More news from the world of Death Care:
Enter your e-mail below to join the 2,442 others who receive Funeral Director Daily articles daily: