I've said in this forum, while Natural Organic Reduction (what some call human composting) is not for me. . .  as an entrepreneur I'm somewhat in awe of how Katrina Spade moved the idea for human disposition from idea to a legal process of disposition.  Spade not only had to prove that the concept worked but she had to go to a legislature and convince them that the process would be a choice that should be presented to consumers for their final disposition.
And then, she had to raise money to build out her Washington state facility to be ready for consumer use.  She's not only done all of that, but as you can see from her company website, Recompose is not only open for business, but it appears to be thriving.   I'm sure that she has had more than a few bumps along the way but she is also leading a movement to take Natural Organic Reduction (NOR) from a non-legal status situation to a process that consumers can have a legal choice to use if they so desire.  At present, however, the process is only legal in three states — Washington, Oregon, and Colorado.
We then learned of Return Home which opened about a year ago also in the state of Washington which, according to this press release, billed itself as the first "large-scale" Terramation (human composting) facility in the world.  The company boasted of 72 "vessels" used to facilitate the NOR process in comparison to Recompose's original 10 vessels.
Just this week I learned of a 3rd company in the Greater Seattle area that has entered the NOR business.  The company is Earth Funeral and as you can see from their website here, they claim that their "Earth Soil Transformation" is a "Carbon neutral alternative to cremation".  Earth Funeral says this about their facility, "Designed in conjunction with a leading sustainable architect, our 78-vessel facility uses 100% renewable energy and offers a beautiful send-off for a life well-lived."
Funeral Director Daily take:  There is also a 4th NOR business that we know of operating in the state of Washington.  They seem to be a little more low-tech and out in nature for their process.  You can learn about them here at Herland Forest Natural Burial Cemetery.
Since Natural Organic Reduction was only approved in 2019 in the state of Washington there does seem to be quite a bit of activity for companies to get in on the ground floor.  I think it is important to note that many times the first businesses that get traction in a business space also have a better probability of growing and expanding their business as something, such as NOR, grows from new idea to a potential mainstream usage.
When I look at the companies above it appears to me that Recompose and Earth Funeral may have their sights set on large scale expansions as the NOR idea takes place. . . . however, growth won't come just because they are the first or the best financed. . . . they need to take care of client families also. . . . . just like the traditional funeral businesses learned when offering cremation options.
Building the best brand of Natural Organic Reduction as states slowly legalize the process will be powered by consumer reaction to how these companies have treated them. . . . .a low Google star rating could easily crush a start-up company in the consumer space — especially one in the consumer space of death care.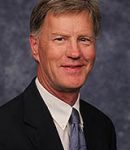 These companies should, however, have a chance to perfect their processes because of what I believe will be a slow roll-out of legal disposition authority in the remaining 47 states.  NOR, or as usually spoke of at a state legislature, human composting, will entail strong opinions on both sides of the issue and while I believe it will eventually become universally accepted in the United States, I also believe it will take a decade or more to do so.
About a year ago I was called by a Wall Street firm and asked my opinions about NOR.  They had been approached about financing a series of NOR mortuaries.  I think they were surprised to hear that I thought the business model would be successful and that I thought the legality of the process would take over a decade to be universal in the United States.  So, if they were going to finance a business operation of this type, they needed to know the length of commitment prior to getting involved.
When you consider another new death care disposition option — alkaline hydrolysis — I think there is some history to this train of thought.  According to this article, it was first used at UCLA for donated cadavers in 1995 and first licensed for consumer dispositions in Minnesota in 2003.  And, while some funeral homes use alkaline hydrolysis in their daily operation of consumer cases right now, it is still only licensed, according to the article in 19 states at this time.
Related — Here is a recent article about a funeral home in Eastern Canada that just installed an alkaline hydrolysis operation.
Just for the Weekend. . . Here's a couple of items I noticed that may or may not affect your behaviors. . .
U.S. credit card debt has jumped $52 billion from 3Q 2021 to 4Q 2021.  According to the New York Federal Reserve, American citizens now owe about $860 billion in credit card debt, up $52 billion, or 6.4%, from last quarter.  It's the largest quarterly increase since this data began being collected 22 years ago.  So, don't be surprised the next time you have a client family ask to pay by credit card and it is rejected because they are past their credit limit. .
Kiplinger's Magazine reported that the average cash gift "from the Tooth Fairy" is now $5.36 per tooth!!  That's more than quadruple, according to the history of the poll, from $1.30 in 1998. . . . . If one followed the Consumer Price Index (CPI) since 1998, the value would be only $2.24 today!!  —  Consider those numbers when you next consider CPI protection on preneed funeral funding for your guaranteed funerals!!
Have a Great Weekend!!!
More news from the world of Death Care:
Enter your e-mail below to join the 2,674 others who receive Funeral Director Daily articles daily: