I read this article from Yahoo Finance today entitled "The Economic Chart of the Year".  It is an interesting short read and you will learn something from reading it.  Like I always try to do. . . I tried to reflect on how my actions have contributed to the articles conclusion and also tried to reach some type of idea on how this knowledge might be able to help death care professionals moving forward.
The crux of the article deals with consumer spending and the article maintains that 70% of the Gross Domestic Product (GDP) in the United States is related to consumer spending.  The author continues on to tell us that consumer spending can really be broke into two categories — spending on goods and spending on services.
Certainly, we have had no "normal" consumer year in the United States.  For the past nine months we've had stops and starts with openings and closings of businesses due to government orders, we've had absolute shutdowns in some areas, and we have consumer services, such as Zoom, that we have almost been forced to use.
At the end of the day, on a relative basis, the author concludes that whatever type of economy we have been in for the last nine months has been good for purchases of "goods" and not so good for purchases of "services".  The reasoning is based on the fact that while overall purchases of Personal Consumption Expenditures are down 3% nationally, purchases of Consumer Goods are up 7% nationally and purchases of Consumer Services are down 7%.
Anecdotally, I can see this statistic in my own buying habits this year.  Angie and I are not going to movies, plays, sporting events, or restaurants where we would be purchasing, what I would call services.  We did update our lake cabin with new appliances. . . what I would call goods.  The author also talks about record home furnishing sales, among other items of goods, as people are staying home and wanting that home more comfortable.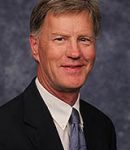 So, we all know that "funeral services" are not a discretionary item and in a world where deaths in most areas of the country are up about 15% for the year, my calculations would tell me that, even with a revenue per case lower than normal, funeral "services" revenue is up somewhat for the year. . . .which would buck the trend of most other "service" businesses.  In addition, I would also guess that what I would call funeral "goods" might also be up in sales somewhat for the year.  Think of these purchases as caskets, vaults, grave spaces, and monuments.
In my opinion, the number of deaths will take care of themselves.  I'm an optimist and I expect deaths from COVID-19 to grow less and less as we move into 2021.  Funeral service revenues will be somewhat driven by outside influences, the number of deaths,  that funeral homes and cemeteries cannot manipulate.  It is probably true that as social distancing rules are relaxed we can take actions, however,  to make sure that our clients return to a more normal revenue per service sale.  But, at the end of the day, our service revenues will be dependent on the number of deaths that occur.
For the next six months in particular, where can death care purveyors put their efforts to capitalize on the COVID habits of consumer purchases of goods over services?  My point of view is that "Preneed" is a good and not a "service" until it is carried out.  If I was operating a funeral home today and thinking of a strategy to capitalize on what I would hope is the final 6-9 months of the COVID lifestyle, I would aggressively be marketing preneed as a good to these potentially pent-up consumers.
I think COVID has brought the idea to consumers, especially those over 60 years of age, that they will someday need funeral or cremation services and cemetery space, columbariums, and/or monuments.  Again, in my opinion, January through June of 2021 might be just the right time to catch them in the mindset and with the available financial resources to do so.
As you decide on how to spend your marketing dollars in 2021 . . . . I would at least think about moving in this direction.
More news from the world of Death Care:
Enter your e-mail below to join the 1,858 others who receive Funeral Director Daily articles daily: