In Minnesota being at the "Lake Cabin" from Memorial Day to Labor Day is cherished time.  We are having our cabin kitchen remodeled this winter and expect to purchase new appliances to be in place by Memorial Day.  It's interesting as we look at appliances to purchase "availability dates" are a new variable in what we are going to be buying.  "Availability dates" have up until this time never been an issue when buying products in my lifetime.
However, the "Supply Chain" issues we hear so much about now are having an impact on the products we will purchase.  We don't want to purchase something that we cannot get delivered by Memorial Day.  If you look at websites of appliance stores many of them list dates when certain models are expected to be available.  It's just a by-product of the times we are living in.
And, I've learned that those same "Supply Chain" issues are creating anxiety among death care consumers and cemetery operators.  This article entitled "Headstone makers struggle to serve grieving families as supply chain issues continue" attests to that fact.
Here's some of the issues that the article brought to my attention:
Granite, saws, and rubber stencils are scarce
Truckers to deliver manufactured products are hard to find
Much of the granite for markers is produced in China and India.  Shipping delays and soaring shipping container costs have left wholesalers and retailers waiting months for orders, even as their products remain offshore until docks open at U.S. ports.
Many pieces of equipment, including saws and polishers, are out of stock.
Some good news is that orders are up.  At Buttara & Gherardi Granite Artisians in Vermont orders are up 55%.  At Santa Barbara Monumental in California orders are up 18%, but so are prices. . . . According to the article, Jed Hendrickson, owner of Santa Barbara Monumental said, "Typically, granite prices would rise 3% to 4% each January.  In 2021, prices increased by around 4% in January, then by another 8% in the middle of the year. At the beginning of this year, they jumped another 8%.  I've never seen anything like it," said Hendrickson, who has been with the business for 35 years.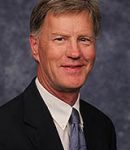 Another issue with a current event emphasis is seen at the Coachella Valley Public Cemetery District in California.  There is a table in this article from the Desert Sun that shows that from 2014 to 2019 the average number of interments in the cemetery district was 362.  In 2020 that number jumped 65% to 598 and in 2021 the number of interments was up over 100% from the average to 725.  That has led to a shortage of concrete vaults.
Joshua Bonner, General Manager of the Coachella Valley Public Cemetery District made this statement in the article, "You have this workflow that you're used to and you're set up for and staffed for, and then all of a sudden that workflow doubles, you're booked out four or five weeks, and the mortuaries are telling us that they've had bodies in storage for 30-plus days because they're waiting to try to get them buried.  That's overwhelming."
At one time the cemetery was running low on vaults and had to cut back on burials for a time period because of that.  Now, however, the cemetery district has been able to get vaults and even keeps 70 on hand just in case.
So, as many of you already know, death care including the cemetery side of the equation has had no break from the country's current woes of staffing, manufacturing, and transportation of goods that consumers are ready to purchase.
More news from the world of Death Care:
Enter your e-mail below to join the 2,595 others who receive Funeral Director Daily articles daily: