The last thing I want to do with Funeral Director Daily is get into political sides of issues.  And, I will try to once again straddle the line today with this article I entitle "COVID-19 and Cremation. . more cremation. . what could it mean".  I happened to see this article entitled "The COVID-19 Cremation Trend" from Next Avenue and tried to use it while looking up statistics from the Center for Disease Control to understand the phenomena as it relates to the death care industry, especially cremation and memorialization.
First of all, it is easy to say that the transmission of the COVID-19 virus and what that has meant, is a disruption of something in everybody's lives – practically around the world.  I put no blame on anything or anybody, but do contend that we have all been affected one way or another in differing degrees.  To some that may be the heartache of losing an otherwise healthy loved one, or the instability of losing an income via job loss,  where to a semi-retired person like me the disruption has been less. . . . only affecting my scheduling and social life.
The pandemic has also pointed out to many of us, although in my opinion, society does not always see it, the vital role that funeral directors and others in the death care profession play in our society.  We've all seen the heroic acts that these Last or Final Responders have played in caring for, not only those who have passed away, but for those left behind to mourn.
Getting to the crux of the article and the relation between COVID death and cremation, the Next Avenue article indicates that cremation rates have increased since the start of the pandemic.  As you may know, cremation as a way of human disposition passed earth burial as the preferred method in the United States in 2015.  And, it has steadily increased upward each year since.
Barbara Kemmis, executive director of the Cremation Association of North America is quoted in the Next Avenue article,  "In some areas, particularly in hotspots, the number of cremations has tripled or quadrupled," she says, adding that crematory machine manufacturers in her group report unprecedented sales and can't keep up with demand. "
Now let's take a look at what those numbers may mean.  We expected slightly over 2.8 million deaths in America this year prior to the pandemic coming to our shores.  I recently looked at statistics from the Center for Disease Control which you can find here that states up to September 12, 2020, they believe we have had 182,095 additional deaths due to COVID.  Assuming that number is correct, and we don't discount for what some might call "pull forward" deaths, we will have over 200,000 COVID deaths by the end of the year.  For simplicity sake, let's use 3 million deaths on the year instead of the projected 2.8 million pre-COVID world deaths.  That would be an additional 7% of deaths over what was projected.  Sounds pretty good for funeral operators, right?
We all already know that is not the case as government mandated gathering rules have already curtailed many of the items that funeral homes are able to produce for the grieving families and income spent on all types of memorial/funeral services have been curtailed.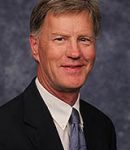 With 3 million deaths possible in 2020 let's take a look, if Ms. Kemmis is correct, on what an increase of 5% in the cremation rate could mean financially.  While I'm not so sure that these numbers are totally correct, let's run with the numbers in the Next Avenue article.  In that article it states that the average cost for traditional burial is $7,600 and the median cost for direct cremation is $2,495.  That is a difference of $5,105 per service should you choose direct cremation over earth burial.
Three million deaths at a 56% cremation rate would equal 1.68 million cremations.  If, because of COVID as hypothesized, that number has increased 5% to 61% this year, that would equal 1.83 million cremations or 150,000 more cremations and 150,000 less earth burials in 2020.
Here's the implication if that is true.  Consumers would be spending $5105 less, per the averages on those 150,000 cases that are now cremation instead of earth burial.  That totals to America's funeral homes an astonishing $765 million in less revenues spread around the country's 19,000 or so funeral homes.
That number, coupled with the loss of services revenue because of the mandated gathering rules will be the toughest financial issue for funeral homes to deal with coming out of this pandemic if we truly are seeing direct cremation percentages moving forward rapidly because of COVID-19.  There is no doubt that this perceptual cremation increase bears watching and data, and in many cases a possible cause to action to replace these lost revenues.
More news from the world of Death Care: