Last week Canadian funeral home operator Arbor Memorial announced in this press release a partnership with Domanicare that will help selected Arbor Memorial locations in the delivery of their aftercare programs.
Here's what Rondev Bhattacharya, Vice President of Sales at Arbor Memorial said of the agreement, ""The needs and expectations of Canadians are changing, as many client families are turning to digital means as their primary form of communication with us.  Between our team of highly-trained professionals and the aftercare support provided by Domanicare, Arbor will be able to continue to build strong relationships with our client families and support them during their time of need."
According to the press release the Arbor Memorial locations will have access to the full suite of Domanicare aftercare solutions including; text message aftercare, Google review generation, and reporting and account support.  Arbor Memorial hopes that this relationship "will streamline the effectiveness of aftercare support and strengthen relationships with client families."'
Again, according to the press release, "Domanicare provides funeral homes with the highest-quality aftercare in the profession. Their award-winning aftercare program, Domanicare, uses the power of text messaging to follow up with funeral home client families after the service and provides families with aftercare nurturing and free access to online grief support. They are also the leader in generating Google reviews for funeral homes to improve visibility and grow at-need case volume."
Funeral Director Daily take:  As so often happens with me, timing leads to an article for Funeral Director Daily.  The day before I saw this press release I had attended a strategic planning session for the non-profit home care and hospice company that I serve as Chairman.  Part of our session was our marketing department giving us some leading indicators and trends for older citizens — roughly the same clientele that funeral homes hope to connect with.
Here's a couple of interesting takes from that Strategic Planning session:
Innovation is Huge — the number of new patents has doubled since 2019
Consumer Behavior is Changing — Since the pandemic began, 10 years of previous technical advances are occurring every three months
New Behaviors will stick for the long-term
E-Commerce has increased somewhere from 2-5 times worldwide during the pandemic
The marketers also told us that we are in what they called "The Adaptive Age" for Senior consumers.  They listed this equation:
Self-directed Seniors  x  More Competition  x  Technology Influence  =  Competitive Agility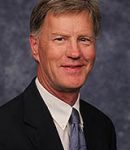 In essence, what they are telling us is that in this new age, those that want to capture the "Senior Market" need to be agile and bring that "competitive agility" to your business marketing or you risk missing out on a Senior population that is truly changing its buying habits and trends (that may include death care buying habits).
From my point of view that is exactly what Arbor Memorial is doing here.  They seem to be looking for differentiators in the marketplace that can give them a competitive advantage and they believe Domanicare may be one.
I think it is a great reminder to all of us that, in an ever-changing world, we don't get so set in our ways that we are unwilling to look at solutions that may bring our brand customers and eventually turn those customers into not just customers but brand ambassadors.
Learn more about Arbor Memorial here:
Learn more about Domanicare here:
More news from the world of Death Care:
Enter your e-mail below to join the 2,481 others who receive Funeral Director Daily articles daily: