I've mentioned before that things change in Death Care. . . . but they seem to change rather slowly and methodical.  We've seen a slow 40 year march to cremation being the most popular method of human disposition.  And we've seen a movement over the last century from home funerals, to funeral homes, to church funerals to what we now see as "Event Center" funerals or memorials.
As a business person who owned a funeral home I was cognizant of these changes and also cognizant that they happened in a slow, methodical fashion.  It gave me time to plan and make changes to my business along the way.  It wasn't like the technology business or the medical device business where a new widget can be invented and in the space of months make everything that came before it obsolete.  I was always grateful for that fact about the death care business.
I read this really interesting article in The Conversation the other day by Gary Lademan, who refers to himself "as a scholar of religion who has studied the history of death in America".  The title of the article is "The U.S. Civil War drastically reshaped how Americans deal with death — will the pandemic"?
Lademan points out that we have lost over a million lives during the Covid-19 pandemic.  He says, "The numbers paint a clear picture of devastation, though they can't capture the individual and familial pain of losing loved ones – which will no doubt transform many more millions of Americans' lives.  The impact of this mass death on American society as a whole is less clear. . ."
Lademan goes on to mention that the American Civil War had approximately 750,000 deaths and that "the unprecedented death toll had profound consequences on American cultures of death for generations, particularly through the emergence of the funeral industry."  He opines that the art of embalming became more common and even the art of preserving President Lincoln's body to be viewed had considerable impact on the infancy and growth of the funeral industry.  He states in the article,  "As embalming became more common, it helped legitimize a new class of professional experts: funeral directors, whose homes became a mix of business, mortality, religion and their own domestic life. By the early 20th century, this new business had established a fairly standard American way of death, centered on the viewing of an embalmed body to bring a community together."
Finally, Lademan goes on to opine that "Unique aspects of the pandemic make national mourning, and united healing, even more complicated. . .  there have been minimal efforts to help make sense of the deaths on a national level: to rally around a compelling public narrative about the tremendous loss of life and grief. It remains to be seen if Americans will eventually incorporate the losses into a unifying civil religion, or only use them to reinforce polarization."
Funeral Director Daily take:  I find it interesting that the author of the article starts out telling about how the Civil War brought about the funeral industry.  But then morphs into more of how the pandemic creates challenges to "national mourning" rather than individual choices about disposition, services, and remembrance.
From my point of view I think funeral home owners and managers need to be ever aware of consumer preferences changing because of the pandemic.  I was always taught that a "funeral or memorial service is something no one is invited to but all are welcome to attend".  That philosophy has played a major role in consumer's choices for disposition, services, and remembrance for the last century.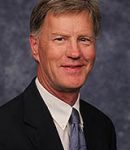 However, I think that the pandemic may change some of that thinking. During the lockdowns we had services with no or limited guests in attendance.  There are bound to be some consumers who now having been in that situation, may have liked it and will choose it for the next family death.  The same going for services where viewing was not done. . . . .some families will now accept that as a proper way to do things and choose no viewing post-pandemic.
I also think that consumer families had to be "more creative" in dealing with deaths during the pandemic.  I can see families that liked the creative aspect of how they memorialized their loved one and see more creative options in the future.
So, I don't think that the pandemic will change our cumulative thinking on death such as the Civil War did. . . at least in author Lademan's opinion of starting a new industry.  However, I do think that the pandemic experience will create a new type of death care consumer in America.  That consumer will be more aware and thoughtful of their own mortality as made acutely aware of during the pandemic.  That consumer will also know that there are multiple options available for disposition of the body, services for the family, and permanent memorialization options available.
I also believe that the death care purveyors who understand this will see the opportunity in preneed development and be at the table while the consumer is going through the list of options that they are considering.  I think the pandemic has provided a golden opportunity to build market share for those death care service suppliers who listen to the individual consumer wants and then act as a "hub" to facilitate the services requested.
In my death care future, preneed representatives have to educated in all of the options and have to be creative when communicating with preneed clientele. . . . . those representatives may well hold the key to building the future of your business more than ever.
More news from the world of Death Care:
Enter your e-mail below to join the 2,731 others who receive Funeral Director Daily articles daily: