Every once in a while I come across a couple of items that are sometimes related and it makes me think about potential business aspects of the items when combined together.  That recently happened to me once again — late in September I received a marketing e-mail from the Cremation Association of North America (CANA) regarding "Pets and Cremation".  And, just on Tuesday, Funeral Director Daily did an article on "Customer Acquisition vs. Customer Retention."
It made me wonder. . . . ."Will there, in the future, be a possible correlation between how individual funeral homes treat the pet cremation market and their growth via customer acquisition and customer retention?"  In other words. . . .can you build your human death care clientele by offering options in the pet death care realm?
First, let's just take a simple look at societal trends today.  As communities grow — especially the large urban areas of North America — it appears that individuals will have a smaller and smaller circle of intimate friends.  That's simply because that the more of us that live in large cities, we have more and more anonymity than those that live and work in the small towns across North America.
I think we have started to see that many of those in the inner cities have turned to pets as a constant companion in their lives.  I think, anecdotally, that shows in the number of small animal veterinarian clinics in urban environments and also in the small animal expertise of current veterinary school graduates. . . as compared to the traditional veterinarians that had a more traditional large/small animal practice in smaller communities.
Barbara Kemmis, Executive Director of CANA said this in her marketing e-mail, "Funeral industry operators have benefited over the past five years from a growing market for pet funeral services, which IBISWorld estimates account for more than 11.3% of revenue in 2020 [$2.4 billion]. .That $270 million in revenue does not account for revenue generated from veterinary hospitals or dedicated pet funeral homes and crematories, so it could be quite low. Fascinating. . ."
I also went back to this article from Funeral Director Daily in November 2020.  The article touches on the acquisition by InvoCare, Australia's largest public funeral and cremation company, that acquired two pet cremation businesses for US $ 36.44 million.  Those companies did US $14.12 million in revenue for about 66,000 annual pet cremations.  That amount, an average of US $213 per cremation, produced about US  $3.8 million in annual EBITDA.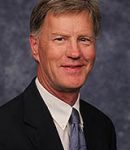 So, I think it is fair to say that pet cremation has arrived.  It is also fair to say that pet cremation can be profitable.  But, in my opinion, the most positive aspect of the pet cremation growth is that it can help with funeral home/funeral services/human cremation growth by acting as a potential catalyst for customer acquisition and customer retention.
Consumers may put to rest three or four pets prior to ever thinking about where they may eventually have their own human funeral or cremation services.  Can you acquire these potential customers by being their "go-to" provider of pet cremation prior to their need for human care?  For those families who have already used your human funeral or cremation services can you stay top of mind with them over the years by retaining them through pet cremations?
Those are questions that if you answer in the affirmative, you may find an investment in pet cremation very worthwhile.
I think, as death care moves forward, the concept of funeral homes offering pet cremation is something that may be very worthwhile to look into for your brand.
Here is information from CANA that can help grow your knowledge of pet cremation.
Here is the web-site of Schoedinger Pets, a division of Schoedinger Funeral and Cremation of Columbus, Ohio
Here is the web-site for Patch & Purr, InvoCare's Pet Cremation brand in Australia
More news from the world of Death Care:
Enter your e-mail below to join the 2,370 others who receive Funeral Director Daily articles daily: