I've learned, and am not surprised, that there are companies out there that really understand that the coronavirus pandemic has been detrimental in many ways.  I never really thought about it but for those of us who like to get our continuing education hours in a live setting, we realize that those settings have been discontinued in the wake of social regulations in our society this year.
While I understand that has been tremendously detrimental on companies from all industries who make their incomes by providing those live seminars, it also has had an effect on those of us who are coming up short on our CEU credits as the year is ending.  I recently received a letter from the Minnesota Department of Health reminding me that my credit hours are due at the end of this calendar year for re-licensing as a funeral director. . . .and I'm six credits short right now.
Recently, I discovered, quite by accident, that Wilbert began a program in November whereby they are offering free CEU credits to funeral directors.  Here's actually what Wilbert says in their registration form:
"In light of COVID-19, we have all been prevented from gathering on convention floors, at local, state, and national meetings, and most importantly, connecting face-to-face with you, our customers.  During these challenging times, you may be looking to obtain required CEU hours before the end of the compliance.  Wilbert would like to help you by presenting a FREE educational series that will provide you credit hours.  We are calling the series WilbertEDU™.
We are starting the WilbertEDU series on November 5, 2020 and more information will be coming your way.  There is no fee to attend the series and receive credit but if you see value in what we are providing, we would be most grateful for donations to Wilbert Foundation, which helps provide support for the many Children's Chaplaincy programs across North America."
Here's a link to the WilbertEDU series registration and topics.
I mentioned I learned about this Wilbert series quite by accident.  Just last week Wilbert agreed to become a sponsor of Funeral Director Daily and in placing the copy of what they wanted, this piece about the CEU offerings is what they decided on.  You will now find a Wilbert banner at the bottom of every article that we write.
Like our other Funeral Director Daily sponsors, we believe that Funeral Director Daily provides daily "top of mind awareness" to their products and brands.  However, we also want to point out that these fine companies sponsor Funeral Director Daily, in part,  so that you can receive free timely news and commentaries each week day.  And, they just believe that is good for funeral service in general.
Their funding helps me cover the costs of the various technology elements to carry out this task.   If you have reason to use them or their products or services please thank them by doing so.
Back to my Childhood:  Sometimes writing on a subject rekindles memories from my childhood. Growing up as a funeral director's kid, probably in the age bracket from about 7-13,  when I think of Wilbert burial vaults back then, what I think about is attending State Conventions with my mom and dad and always looking for the Wilbert booth.  The reason being is that they always had the best hand-out promotional gifts for the funeral directors and those with them!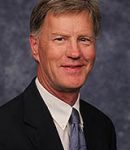 Another thing that I think of when I think of my relationship with Wilbert, going all the way back to my childhood and through my years of operating a funeral home, is that the relationship I had with their funeral home representative was always one of teamwork. . .it was not about buying or selling like many sales reps, but more about how he could help me out.  That probably had something to do in that you don't inventory vaults like caskets or other products, but it did make that relationship somewhat special.
I thought of that relationship long ago when I read an article in USA Today about one of my high school friends.  My friend, John Hammergren, had a father who was a Sales Rep for the pharmaceutical distributor McKesson Corporation.  John mentioned in that article, and and it was mentioned again in this business biography, that he went on summer sales trips with his father and noticed that his customers treated him like a teammate rather than a salesman.
Oddly enough, John Hammergren grew up to become CEO of McKesson Corporation and held that position for 20 years until he retired in 2019.  It was that type of sales/teammate relationship building that can be credited to McKesson growing to become the 8th largest company by revenue in America  ($214 billion in revenue annually – for a death care comparison – SCI is about $3.2 billion). . . McKesson is bigger than AT&T, Google, Ford, Costco, General Motors and Microsoft.  And, John, using that relationship philosophy, became the highest paid executive in America in 2011.
Final Thoughts– Again, reminiscing.  Writing about John brings me back to my car pooling days from my small home community in rural Minnesota to the University of Minnesota in the late 1970's.  Our general car pool included John Hammergren, Tom Lehman, John Hawkes and me.  I've told you about John Hammergren.  John Hammergren – Wikipedia.
Tom Lehman started as a non-scholarship, tryout golfer at the U of Minnesota and has went on to become, in 1996, the PGA Player of the Year and #1 rated golfer in the world for a short time.  He's the only golfer to finish a season as the year end champion in all three of the PGA sponsored tours — the Nike (Korn Ferry) Tour, the PGA Tour, and the Champions (Sr. Golfers) Tour.   Tom Lehman – Wikipedia.
John Hawkes, who we would drop off at St. Cloud State University on our drive, has went on to be an Academy Award and Golden Globe nominated actor who has appeared in feature films and television playing leading roles opposite Jennifer Aniston, Helen Hunt, and Jennifer Lawrence.  John Hawkes –  Wikipedia.
I sometimes chuckle when I think about the four of us who all went,  not only to high school at the same time, but went to grade school, played Little League, and just grew up with a group of friends in a small town together.  There was John, who grew up and became the #1  paid executive in America, there was Tom, who grew up to become the #1 rated professional golfer in the world, there was John, who has became an Academy Award nominated actor, and me.  As 18-20 year old small town students, we had no idea what the world would hold for us in the next 40 years.
I've had the privilege of serving as the funeral director for their parent(s) deaths.  Quite frankly, I haven't got very far when you consider what my high school friends have accomplished.  I've lived my entire funeral directing career in  homes within a mile of the home I grew up in.  However, when I think of the careers of those three, I sometimes think that I have had the most satisfying career because of the overwhelming trust people put in me as a funeral director caring for their most loved possessions — their family members. . . . No Wikipedia page. . . yet : ).
Enter your e-mail below to join the 1,803 others who receive Funeral Director Daily articles daily: