This has got to be a common problem as America gets more and more transient in regards to moving to different locations and moving away from home.  Last week I had heard that "John", a neighbor at our lake cabin, had passed away at his home in suburban Minneapolis/St. Paul.  I wanted to find out about services and possibly leave an internet note on a funeral home website for his family.
So, I went to where I sometimes go. . . Legacy.com, who among other things, partners with leading newspapers to aggregate obituary notices in one place.  Legacy.com gets over 44 million page views per month, but even with that great of a reach they don't have comprehensive agreements with all newspapers in America.  So, if the person you are looking for does not place an obituary in one of their partner newspapers, or there is no published obituary at all, service information is still hard to find.  And, it appears that in suburban Minneapolis/St. Paul that Legacy.com has an agreement with the St. Paul paper but not the Minneapolis Tribune. . . . So, no obituary or service information for "John" was found on their web-site.
I also did some research on age groups. . . . it certainly appears to me the the Gen Z generation (ages 6-25), the Millenials (ages 26-44) and even Generation X (ages 45-56) have grown up in the computer world and are used to going online to find things out.  If they want new merchandise they go to Amazon and if they want used merchandise you will find them on Ebay.  In essence, they go to a "Hub" to find what they are looking for.
Warren Buffet sees value in this thought.  His company, Berkshire Hathaway, is using their brand name to try to create that national "Hub" in real estate, and the products surrounding real estate, by forming Berkshire Hathaway Home Services.
If you Google "Buy a car" you will get responses from national providers Carvana, Autotrader, or Cars.com to pop up on your screen and they can lead you to your locale to find all the information to make the purchase.  I would call those three, "Hubs" for car buyers.
It's also interesting that in the county I live in, there is a "Hub" created by the county government for all things of public real estate knowledge.  For instance, you used to have to go to an aerial map to look at property, another site to look at recent sales, another site to look at tax values and tax rates.  I use that type of information because I own commercial property and I like to stay on top of the market for such.  I used the site not long ago and found out that instead of all the different sites the county had a new "Real Estate Hub" site. . .that's even what they call it.  From that "hub" you can get to all the other sites just by clicking on the information you desire.
It made me think. . . "What's the Hub that younger, informational gathering people can use to get funeral and cremation pricing and information or to find an obituary?"  I don't think that there is one out there on that level and it is something that I think would be popular.  It would have helped me in my search for "John's" service information if there was a "Hub" that carried all published obituaries.
I Googled "Plan a Funeral" and the top answers were non-profits such as AARP.  Does our industry really want AARP telling people how to plan a funeral?  The only "for profit" death care business on the first page was Dignity Memorial.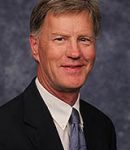 Or I Googled "Pick a funeral home" and I was directed to memorialization planning sites such as cake.com or Everplans.com. . . better, but still not what I was really looking for.
I think the age of those selecting death care options will never get older. . . only younger and more mobile device search savvy.  And, the younger generation will want to navigate through some type of "Hub" connection that can bring in not only funeral/cremation facilities, but choices and costs as well.  I also envision this "Hub" to be able to connect necessary merchandise (caskets, urns, jewelry) and other more trending options (Better Place Forests, Recompose, Parting Stone) as well as the ability to purchase insurance based funeral funding to interested consumers.
And, I believe the group that can get this going and get "brand name" traction in the death care space will do very well financially.  Who do I think is best suited for doing such.  . . . . well Legacy.com has the "obituary reach" already and SCI has the death care knowledge and  somewhat familiar brands in Dignity Memorial or Neptune Society so I think those two have a leg up on the competition. . . . but, nobody has that "Brand name" that means "Death Care" to consumers in America as yet.
A website called Similarweb gave me information on Community and Society, specifically related to the term "Deceased".  That website told me that Legacy.com was #1 in that category in the United States, that "Find a Grave" was #2, and that Dignity Memorial was #3.  The power of Legacy.com was shown on there also — listing the website as the 233rd most visited of all web sites in America.
I expect that there will be an Amazon, EBay, or Carvana  of death care at some point in time.  My question is, "Who will be behind it?"  Will it be someone already in our profession or will it be someone with a fresh look from the outside that becomes the "brand name" for death care in North America?  The not so distant future may tell us.
More news from the world of Death Care:
Enter your e-mail below to join the 2,471 others who receive Funeral Director Daily articles daily: