Many funeral directors who own funeral homes operate a one roof funeral home.  There's nothing wrong with that — I operated a one roof funeral home for 20 years and, contrary to many people's beliefs, there was always much to do and profits to be made.  But, like me, many of those one roof funeral home owners think about expanding at times and wonder how they would do managing a business with more than one roof.
What stops a lot of owners from that first expansion is the worry about what if it doesn't work?  You could invest in buying a building or building a location just to see more money going out for operations than money coming in from new business.
What happens though when you get in that community with over 30,000 residents and you have had a business on one end of the community but the expansion and growth is to the opposite end?  In my opinion, I could not just sit there and let a competitor walk in, locate there, and potentially take some of my clientele that moved to that end of town.
I recently read an article in Retail Dive that you can read here.  I coupled what I learned in it with some of the trends in the death care world and came up with the conclusion that this may be the perfect time to expand for many one roof funeral home operators.
First of all, let's look at the shifting consumer sentiment.  The pandemic, according to the article, resulted in a jump from $61.7 billion in E-commerce sales to 70.1 billion as of February 2021.  That's an increase of almost 17% in just one year.  The article also points out that as a result of that e-commerce surge, brick and mortar retailers are adjusting their strategies to deal with it.
Companies have piloted "buy online, pick up in the store".  The article points out that Target has same day services for pick-up, drive up, and Shipt, and Lowe's has instituted "pickup lockers" in most metro areas.  One comment in the article mentions that brick and mortar stores are no longer just stores, they are "brand-building locations".  They have become "billboards" for the company.
What about funeral service.  Recently, Solace, the direct to the consumer online cremation service raised an additional $1.7 million in funding.  Their $895 direct to the consumer online cremation platform has grown from Portland to Seattle and now to Los Angeles.  They have indicated that their service numbers have grown 200% in 2020.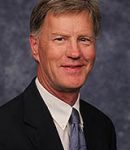 How are you going to compete with that?  Maybe it's through brand-building and letting the consumer know you are out there.  Cost of customer acquisition has been a problem as local online providers try to go national.  The author of the Retail Dive article says this about totally online businesses, "The cost to acquire customers online eventually becomes prohibitively high.  Among the few DTC (Direct to Consumer) brands that have gone public in recent years, high marketing costs are a commonality. Casper's sales and marketing expenses reached $154.6 million in 2019, a 22.5% increase from the prior year. Chewy spent $426.9 million on advertising and marketing in 2019, up 8.6% from the previous year. And Wayfair's advertising expenses hit $1.1 billion in 2019, up 41.5% year over year."
In contrast to the totally online presence of a company like Solace, British funeral company Exit Here, has taken a street scape, retail bricks and mortar approach.  They are not $895, but in United States currency they charge $2481 for Direct Cremation (with a coffin) and $3899 for a full service funeral (without a coffin).  Here is their website.
And, then there is the trend towards preneed.  All indications are that consumers, because of the pandemic, are much more aware of their mortality than ever before.  Indications are that will lead to record preneed sales over the next several years.
So, maybe you don't build that new full service funeral home with the high mortgage costs.  Maybe it's time for a store front location in another area of the community.  Our funeral home did that about seven years ago and that location now houses our preneed offices and our monument sales as well as offers arrangement rooms for families that are more comfortable there than at our full service location a couple of miles away.
In addition, to this "billboard" and "brand building" strategy of having another location, the article in Retail Dive makes the point that many landlords are looking to forge deals after losing retail and restaurant customers, partly because of the pandemic.  A quote in the article says this, ". . . .landlords right now are making deals in most markets with more concessions than they have been in years.  The smart ones, frankly, will be doing long-term deals and leveraging the opportunities that are available now with landlord concessions."
At one time, expanding into a new area meant either building a new funeral home or purchasing a funeral home in that area.  Today, because of both the current real estate market and the changing face of funeral service, there seems to be many options to get your name in another area.  Each funeral home owner thinking about expansion needs to look at their situation and see which form of expansion, if any, is right for them.
More news from the world of Death Care:
Enter your e-mail below t0 join the 2,103 others who receive Funeral Director Daily articles daily: