On Sunday morning my wife, Angie, and I were talking over the ramifications of what Congress may do in its balancing act to keep the economic security of the United States in tact as the pandemic rages on.  We were discussing the additional $600 weekly unemployment payment per furloughed or unemployed worker and the long term implications on what it might do to America.  While we believe that we are sympathetic to the needs of our county's people, we also look to the long-term.
For instance, this program will add to our nation's debt and make debt service a larger portion of our future tax revenues — making other priorities such as education, defense, infrastructure and the like less affordable.  We also are concerned that continuation of a program that could (if both family adults are unemployed or furloughed) pay upwards of an additional $60,000 on an annual basis per family (the payments are in addition to state unemployment benefits) would increase a nation's population on dependency rather than self-reliance.
We eventually decided we were glad we were not in Congress and making this decision.  I did look at our discussion, as I many times do, as to how today's decisions I make in business implicate the long-range decisions or directions my business takes in the future.  I thought I would share how at least one decision affected the future of my business over time.
If you are a funeral home owner operating a funeral home or a cemetery owner operating your cemetery on a day-to day basis, it is sometimes hard to get the time to look long-term. . . especially if you are so busy today that long-term simply means tomorrow.
I was like that. . . so concerned that I took care of today's families that I neglected taking time to look years into the future and what would be best for my funeral home 20-30 years from now.  Trust me when I say, as a retired funeral director, that 20 to 30 years goes by pretty fast. . . and I would have, in my opinion, done even better in business if I had planned better.
Don't get me wrong.  I did okay. . . . I took over a funeral home doing slightly over 100 calls and sold a funeral home that could be expected to do 325 calls 30 years later.  Part of the success was myself and staff working our tails off to satisfy families and part of that success was simply our community growing.
However, as I look back, with a little better planning I could have had a 450 call funeral home in that time.  One of the things I was guilty of, and probably only because I did not look at the long term ramifications, was that I was highly competitive on the shared boundaries of generally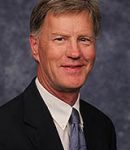 non-competitor funeral homes from different towns. Our community was bigger than a couple communities about 20 miles away where the funeral homes did between 40-70 calls each.
So, about ten miles away, where we competed for the 3 calls per year on each boundary I was very competitive in marketing our business.  I looked at any calls we could "steal" from those areas as all gravy on profitability.  I looked at those areas and thought, "if we could get all six of those calls each year it would be good for business".
What I didn't really think about is that at some point in time in my career as a funeral home owner is that those firms I was competing with in those overlapping market areas would eventually have owners that would want to retire and my funeral home was a logical funeral home to acquire them.
However, in looking back, my aggressiveness in those overlapping market areas turned me into a competitor rather than a collaborator.  Both of those funeral homes sold without me knowing they were for sale and the opportunity for acquisition was lost.  Being a collaborator rather than a competitor is something I learned a little too late for my own good.  I would do it different if I had to do it over. . . .and let those funeral homes just take those overlapping market calls.  Because of our relative sized businesses I learned that those calls were more important to them, financially, than to me.
So, my point in this article is to just make sure that you take the time to look at your business from a long-range perspective and make sure you are making the right decisions that will put you in good stead in the future  I know that can be difficult at this time when many businesses are just trying to maneuver the financial implications of COVID-19.  However, getting the long-range impact right, will in the long-run pay extraordinary dividends to your business.