North America's largest public purveyor of death care services, Service Corporation International (SCI), released its 2nd Quarter 2020 results on Wednesday.  In a nutshell, they produced somewhat better than what was expected results in this COVID-19 environment.  You can read their full 2Q 2020 report here.
SCI reported revenues for the quarter of $820 million as compared to the same quarter in 2019 when they reported revenues of $812.6 million. On that revenue the company produced $182.3 million in operating income as compared to operating income of $150 million in 2Q 2019.
Here's a few items that we picked out from their report to mention to you:
On their earnings results:  ". . .we reported adjusted earnings per share growth of $0.11, or 23%, quarter over quarter. The increase in adjusted earnings per share was attributable to better than expected operating performance in our funeral and cemetery operations driven by an increase in core funeral revenue and effective cost management. . . . .The funeral margins were also positively impacted by purposeful cost reductions implemented in late March and early April in response to the COVID-19 pandemic."
On overcoming obstacles and preneed sales:  "Our preneed sales teams have continued to overcome social distancing obstacles in certain areas of the country by leveraging technology with customers who may prefer to purchase cemetery property and merchandise from the safety of their home or setting up outdoor pop-up tents to discuss pre-planning from a safe distance. As local governments began to reopen in the back half of the quarter, we experienced an increase in the velocity of our preneed cemetery sales. . . . ."Comparable preneed cemetery sales production was higher by $25 million, or 10%, compared to the prior year quarter due to an increase in sales velocity as states began to loosen gathering restrictions."
On looking forward:  "We anticipate the continued impact of the COVID-19 pandemic will result in increased funeral services performed, particularly early in the third quarter, which will be somewhat offset by declines in our average revenue per service as gathering restrictions and self-isolating measures persist in certain jurisdictions. . . . . . .We expect that cemetery preneed sales will move somewhat in tandem with atneed services due in part to family members who wish to secure cemetery property next to their loved ones. . . . . We expect that we may see funeral services performed start to slow as the high volumes experienced during the last five months may be accelerating future funeral services into current periods that would have otherwise occurred in the near future."
Funeral Director Daily take:  Service Corporation International, more than any other death care provider, has enough in its numbers to give a pretty good perspective on what has happened in North America during the first full quarter of COVID-19.  And, it is very much in line with what many experts thought would happen — that is, that services provided would more than likely increase at the same time that families would (because of social distancing rules) spend less on their funeral or memorialization choices.
Much like our earlier report on Carriage Services, that is exactly what happened with SCI.  In what they call their "Comparable Funeral Results", where acquisition numbers are left out of the equation, the company reported a total number of services for 2Q 2020 at 88,492 as compared to 2Q 2019's number of 78,511 — that's an increase of 12.7%, yet their average revenue on those services dropped for the quarter from $5,153 in 2019 to $4,732 in 2020. . . .a drop of $421 per service or a percentage drop of -8.2% per service. . . . That is eerily familiar to the Carriage Services "Same Store" numbers we reported yesterday of a 12% increase in services, a drop of $458 in revenue per service, and a drop of -8.6% in revenue per service for the quarter as compared to the prior years quarter.
Where we did see a difference with the two companies was in their cemetery divisions.  Service Corporation International more than held their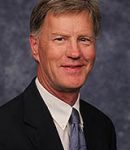 own with an increase of 1.7% in quarterly, a $5.8 million increase, "Comparable Cemetery Core Revenue" whereas Carriage Service's "Same Store" Cemetery Revenue was down over 11%.  Here's what SCI said about there increase:  "Comparable cemetery revenue increased $5.8 million, or 1.7%, in the second quarter of 2020 compared to the second quarter of 2019. The increase was primarily due to a $9.0 million, or 11.0%, increase in atneed revenue that was driven by an increase in services performed."
For SCI, Comparable Cemetery preneed sales also increased by what they indicate as 10.4%.  Here's what SCI said about that phenomena, "Productive virtual tools, expanded sales incentives, and increased leads from at need services combined with the gradual lifting of gathering restrictions in many states drove higher productivity."
As of the close of business yesterday, both SCI and Carriage Services stock had closed higher than before their respective earnings reports.  That's an indication to me that both companies weathered the first full quarter of COVID-19 business better than what most people thought they would.  I think that is pretty impressive and may lead to better best practices, which may enhance profitability, going forward.