As you know if you have been reading Funeral Director Daily in the last month, it appears that the "no large gatherings" rules that are in effect in many states across America have had a negative effect on all things death care.  Funeral homes have talked about revenue declines in many of their service categories such as visitations, funeral services, and memorial celebrations.  Suppliers in many major categories – especially those tied to the embalming of the body – because a growing percentage of COVID patients are cremated – have reported declines in their sales. And, preneed products, both in cemetery and funeral homes, have reported lower sales, probably due to the fact that it is really tough to get a sales presentation in front of people who prefer to stay isolated in their homes at this time.
Death care businesses are attacking these issues head on as many funeral homes are working on offering delayed services for larger gatherings that will be available in the future and billing for them today.  And, you've read about the great strides in technology that funeral homes are offering in hopes that client families purchase the services so that others who would have attended a service in person can, at least, see the service on-line.  Finally, we heard in Service Corporation International's latest 1st Quarter report that they are getting better and better at getting in front of the preneed market thru technology.
So, the strategies being implemented are possibly making some strides in limiting that loss of revenues.  But, what do you do on the other side of the equation to win new customers in a time period when revenues are declining.  What do you do with your marketing budget if you have less revenue coming in?
The first instinct most people have with their advertising budget in times of less revenue is to reduce that advertising and marketing budget.  Some of a business' fixed expenses, such as personnel, occupancy costs like your building mortgage, utilities, and property taxes are tougher to reduce in the short run.
Is reducing that marketing budget the right thing to do though?  Many times it is the most opportune to swim against the tide for the best results.  Like when stock prices are dropping. . . it is not the time to sell. . . it is the time to buy for maximum gains.  However, it also takes belief in the company you are buying and a little courage to do so as others are bailing out.
I believe in that exact same philosophy when it comes to investing in your business if you believe that your business is good for the long haul.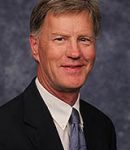 Just think about it for a minute.  Many of your competitors won't have the belief and courage in their product to continue to invest in advertising and public relations as their revenues take a temporary hit.  If you do have that courage, you will probably be noticed, by your potential clients,  more than normal simply because your competitors are out of the advertising market.  That could lead to increased market share.  Maybe now is the time to swim against the tide. . . and increase advertising and marketing expenditures.
I was reading my Sunday Minneapolis Tribune and noticed this article about one of the Forum Communications Company newspapers closing.  Forum Communications owns many regional center and smaller newspapers in my area, such as in cities like Fargo and Duluth.  The article mentioned that Forum Communications was ceasing publication of its Two Harbors, Minnesota, paper.  It mentioned that it is the third Forum Communications newspaper to close during the pandemic and also mentioned that "advertising losses have spurred furloughs, layoffs and some newspaper closures across the country."
It made me think about another advantage of advertising and marketing in a revenue dampened economy.  My guess is that if you go visit with whatever medium you advertise with and negotiate rates for the long term you might actually save money over the long term and still be able to advertise now.  Now is the time to do that.  . while they need the advertising dollars.  Who knows. . . you may be able to negotiate lower rates for the next 2-3 years as long as you continue to advertise for the next three months of the current situation when those advertising mediums really need the business.
It reminded me of what my dad used to tell me,  "You make money in how you buy things, not how you sell things".  He meant that many times it was not the price you charged the consumer, but the price you bought the product at that created your margin.
I used his rational in buying caskets for many years.  Like many of you, at one time I bought from three different casket companies.  I later decided to put out on bids based on what discount these companies would give me if I bought for 2 years at a time exclusively from them.  It was not long and my casket prices went from catalog price less a 2% discount to the catalog price less an 18% discount on all caskets bought.  So, in essence on every $1000 wholesale casket purchased my discount went from $20 to $180.
So, maybe a little revenue decline is not the time to be lifting advertising.  Maybe, it is just the appropriate time to be negotiating for better rates and at the same time keeping your company brand in front of your potential clients instead of pulling it away.  Hmmm. . . wonder what the "Mad Men" of Madison Avenue would say of this strategy?"
Here is an article from Forbes magazine that I found entitled, "When a recession comes, don't stop advertising".  I found it a great read and it made a lot of sense.
More from the world of Death Care: