It would be safe to say that in Great Britain there has been a lot of discussion about the costs of death care among consumers and government alike.  While it has been going on for some time and there is no doubt that the Covid-19 pandemic and the rise of Direct Cremation with No Services (DCNS) has forwarded the discussion, suffice it to say that the discussion has been going on for some time.
And, the discussion has led some to look into the practice of the industry with the country's preneed industry coming under great scrutiny.  As a matter of fact, the preneed business in Great Britain has been watched over by the Funeral Planning Authority (FPA) from 2002 until the present.  According to their website that you can access here, this statement has been their mission:
"We are passionate about driving up industry standards, and ensuring all providers registered with us adhere to a strict set of Rules and a Code of Practice. The extensive checks we carry out, and the scrutiny we apply gives customers reassurance that if they buy from an FPA registered provider, they can expect to be treated properly and receive the funeral they've paid for when they need it.
We are not a membership body that providers can simply pay to join. Any provider that chooses to register with us must consistently show they're operating to a high standard and looking after customer interests properly. We check this is happening regularly."
Their website also states that the FPA will come under the regulations of the British government's Financial Conduct Authority (FCA) – a government entity that will begin regulating funeral preneed plans beginning on July 29, 2022.  Here's what the FPA website says about the new government controlled FCA:  "According to the FCA, regulation of the funeral planning market will provide customers with enhanced protection when it comes into effect from 29 July 2022. Funeral Plan Providers will need to apply to be authorized by the FCA. Any firm not authorized, will need to cease selling and managing funeral plans from 29 July 2022, as it will become a criminal offence to continue to operate without FCA authorization."
The Funeral Planning Authority (FPA) also says on its website that on July 29, 2022, it will no longer be operational and will cease to exist.
Between now and July 29, 2022, all potential preneed providers must submit financial documents and become approved providers to be authorized to remain in the preneed business following that date.
As this article from This is Money indicates, government regulation may be coming too late for many consumers.  It chronicles the apparent demise of Safe Hands Plans, a preneed funeral firm based in West Yorkshire.  According to the This is Money article, the FCA during its vetting process, has ordered Safe Hands Plans to stop selling new plans.
As of March 23 according to the FPA web-site, Safe Hands Plans is being operated by an administer and it may turn out that over 45,000 of Britain's consumers may lose all of their Safe Hands Plan preneed investment.
According to the This is Money article, there is a note on the Safe Hands Plan website which indicates the appointment of an administrator is a result of a "period of severe financial challenge which has left the business unsustainable in its current form."
Funeral Director Daily take:  The purpose of this article is not to come down hard on Safe Hands Plans or the Funeral Planning Authority for what has turned into an apparent bad situation for many consumers.  Rather, it is simply a notice to funeral homes and preneed providers that you do have a fiduciary responsibility to those consumers who are trusting you with their funeral investments.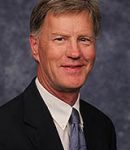 The article is also not a jab at the British funeral market because over the years those of us in North America have had our share of preneed financial issues because of companies who were not who we thought they were either.  Again, this forum is simply a notice to funeral homes and preneed providers to know who your partners are.  Think about the situation you would be in if a preneed provider you suggested to client families suddenly became insolvent.
Now, most states in the United States have some form of ability to pre-empt this problem, but it is not out of the realm of possibility of happening
Finally, from my point of view, pre-arrangement and pre-financing is a great tool to have for death care establishments.  If a company with 45,000 clients goes under, what will that do to the consumer confidence in that market?  I think this is an issue that those left in the market – or possibly funeral home beneficiaries of these products – need to think about.  Is there a way the Safe Hands Plans, if they indeed become insolvent, can be honored?. . . . . . . If not, the industry itself may take a bigger hit over time.
More news from the world of Death Care:
Enter your e-mail below to join the 2,640 others who receive Funeral Director Daily articles daily: