American Enterprise Group (AEG), parent company of preneed insurer Great Western Insurance Company (GWIC) and innovative financial lender Live Oak Bank have announced a partnership that will make it possible for funeral home and cemetery business owners to access up to $20 million in capital.  A recent press release on the strategic partnership announced that the unique product the partnership will bring to market will be "well suited for business owners seeking financing for their acquisition and expansion plans".
Live Oak Bank has focused on small business loans for the funeral profession since 2010 and can provide a wealth of industry and financial knowledge to funeral home and cemetery owners of all sizes.  Tim Bridgers, Head of Funeral Home & Cemetery Lending at Live Oak was quoted in the press release, ". . .we are pleased to offer this larger loan product backed by funeral-specific knowledge and experience in the funeral profession."
American Enterprise Group is licensed in 49 states plus the District of Columbia.  Again, according to the press release, business owners may access loans as small as $500,000 with this program.
Funeral Director Daily take:  This type of partnership is nothing new, however, it does show a real commitment by the parties involved to build relationships and help those businesses that do businesses with them.  Going back to the 1990's Service Corporation International had a lending arm called Provident Services.  Getting a loan through Provident helped many funeral homes and at the same time helped them build a relationship with SCI.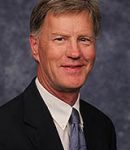 While funeral home financing has traditionally been done by home town banks who know their local funeral home owners pretty well. . .that is starting to change as many of those banks are now operated by branch managers and many of those funeral homes are in that same boat.  In addition, traditional banks are pretty tied to "asset-based" lending whereas some of the death care specific lenders understand "cash-flow" lending a little better.
And, when you think about insurance companies, including preneed companies, they need to return an investment on the premium dollars they have been entrusted with in order to pay claims at a later date.  In my opinion, partnering with a bank and lending to companies in the profession, is a pretty secure way to, potentially, increase that investment income.
An added benefit for the preneed company is that the loan gives them an opportunity to also increase their preneed relationship with the funeral home receiving the loan proceeds.
Within the last month we also did a story on Homesteaders Life Company announcing a national lending program for the funeral home industry through the Bancorp Bank.
More news from the world of Death Care:
Enter your e-mail below to join the 2,628 others who receive Funeral Director Daily articles daily: