I'm kind of tired of the word "unprecedented".  It seems every time that I turn around someone is using that term in relation to the world and times we have been living in since February in the United States.  Yes, 2020 is different, but I'm not so sure that it is "unprecedented" for the upstaging of people's lives.
No doubt, for most of us living as adults in 2020 this is a year unlike any other we have probably faced. . . . but our forefathers in America had their lives upended at differing times too. . . the American Revolution, the Civil War, World War I, the Spanish Flu years, World War II, the polio epidemic. . . .and you could name more.
It's been difficult, its been tough, it hasn't been easy. . . . .but let's remember to give "Thanks" for what we have and how we are doing.  COVID-19 brought battles to our country that Americans have not seen for a long time. . . .and an election with a polarized electorate just amplified those differences.
COVID-19 started as a faraway enemy to me. . . it was causing death in New York and Washington state, and Texas but not in Minnesota.  However, as we continue into our 10th month of fighting the battle, the battle has got closer to home. . . . as I write this I've got a golf friend in intensive care and a neighbor on a ventilator fighting the disease, and an 85-year old whom I admired has died.  Even our funeral home, in rural Minnesota, has served several families whose loved ones have died of the disease.
Angie and I are disappointed that we don't get to go out to movies, we don't see our friends, and even with being on the board of a Big Ten university, I cannot attend a football game without taking a COVID test.  Yes, we are disappointed in all of those losses, but I'm not being inducted to fight a war in a far off land, or our home is not being bombed, and we are thankful that there are people on the front lines of this pandemic preparing our food, delivering our packages, and transporting our goods, and of course, serving our sick. . . .and we are glad that modern technology allows us to communicate with others.
And, lets not forget our own profession. . . . those men and women who are facing the battle in the funeral homes and at the cemeteries or our nation.  They are working overtime. . . .they are working when they are tired. . . .they are working under threat of getting sick themselves.  They are doing an admirable job.  So, let's remember to give thanks for them.
We are so blessed. . . .it could be so much worse.  As Americans we are always blessed and regardless of how much or how little one has at the present time, we need to understand that.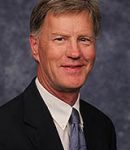 I subscribe to a history of the American Thanksgiving that you can read here.  While there are always "alternative" versions this history was actually chronicled by Pilgrim Edward Winslow. That first Thanksgiving in America came in November 1621 to give thanks for the first corn crop harvest that was successful in the new world.  And that "Thanks" on that day came with heartache also. . . . you see, between the time the Mayflower arrived and established their village called Plymouth in September 1620 and that first Thanksgiving 14 months later, the Pilgrims dug seven times as many graves for their dead as they established homes for their living.  Yet, they established a precedent for us that has continued for 400 years. . . and that precedent is, even when life seems the toughest it could be,  to "Give Thanks" for what we have.
Even though COVID-19 has rocked our world and our country became deeply divided over an election, I see optimism and the sun coming up tomorrow. . . . and it will.  And, like the pilgrims who lost many, we need to have gratitude for what we will have lived through and give "Thanks" for all those who helped accomplish that.
Final Thoughts — While I accepted Christ as my Savior as a 16-year old, I've always tried to "just live" as a Christian example and not to preach on my faith  — I still think that is a good philosophy.  However, one of the great things that I never thought about before retirement is the amount of devotion time I now have time for  each day.  I no longer rush to work and now have a chance to study each morning.  I continue to learn and realize that His world is all around me each day.  And, I pray each day to be bolder in my faith.
My wish for all of you, and while this post has been aimed at our American readers — I include our Canadian, British, Australian, and Kiwi readers as well, is to be "Thankful" for what you have and how you are doing in this difficult year of 2020.  I suggest that COVID-19 is a stark reminder of how we are not as in control of our world as we sometimes think we are.
Here's hoping you and yours a Happy and Healthy Thanksgiving holiday!!
#                                          #                                         #                                        #
We will not be publishing tomorrow, Thanksgiving Day, so here are several good reads to tide you through until we return with a new article on Friday:
News from the world of Death Care:
Enter your e-mail below to join the 1,803 others who receive Funeral Director Daily articles daily: