Our reports for the period of July thru September 2020 come to an end with today's report on Matthews International.  Funeral Director Daily files reports every quarter on the eight public companies that make up our financial Death Care Index (DCI).
Today's report on Matthew's International, which you can access here, encompasses the mentioned time period which is the 4th Quarter of Matthews fiscal year so we can give you Fiscal Year 2020 numbers also.
First of all, for 4Q 2020 Matthews reports sales for their consolidated divisions of $399.1 million as compared to sales of $392.4 million for 4Q 2019.  That is a small increase of 1.7%.  Here is what the press release says about those 4th Quarter sales:
" . . . The Company reported an increase in sales for its Memorialization segment reflecting increased sales of caskets, cemetery memorials and cremation equipment. These increases were partially offset by lower sales in the SGK Brand Solutions and Industrial Technologies segments. All segments experienced some level of impact from the global outbreak of COVID-19." 
The company continued in saying this about 4Q 2020:  "Sales and adjusted EBITDA for the Memorialization segment were higher during the fiscal 2020 fourth quarter compared to a year ago driven by strong sales of caskets, cemetery memorial products and cremation equipment. An increase in deaths, primarily resulting from the impact of COVID-19, was the principal factor in the year-over-year sales growth . . . "
As management indicated, the company's Memorialization segment had an increase in sales during that time period.  Interestingly, while the sales of the SKG Brand Solutions segment and the sales of the Industrial Technological segment both declined, the Memorialization segment had their 4Q sales increase from $162.6 million (4Q2019) to $177.6 million (4Q2020).  That's an increase of 9.3%.
That trend is what happened for the full 2020 Fiscal Year at Matthews also.  For the FY2020 consolidated sales fell from the 2019 level of $1.537 billion to an FY2020 total of $1.498 billion . . . a decrease of approximately 2.5%.  However, the Memorialization segment sales increased from a  FY2019 total of $636.8 million to a FY2020 total of $656.0 million.  Interestingly enough, the Memorialization segment contributed 44% to the total sales volume of Matthews, up from 41% in 2019. . . . and the SKG Brand segment fell from about 48.3% of sales to 46.2% of sales volume on the year.
It should also be noted that Adjusted EBITDA for the company was led by the Memorialization segment.  Matthews reported $203.0 million in Adjusted EBITDA with $146.2 million of that coming from the Memorialization segment.  That is 72% of Adjusted EBITDA coming from Memorialization as compared to 61% from the previous year.
The company also reported a net loss for the year.  That loss was $87.2 million (as compared to a loss of $38.0 million in FY2019) and here is what the earnings report press release said of it:  " . . .The decrease resulted from the accelerated amortization of certain discontinued trade names in the SGK Brand Solutions segment, and charges related to the Company's cost reduction program. Net loss for the current year also reflected the gain on the divestiture of the Company's ownership interest in a pet cremation business and the unfavorable impact of a reserve for a letter of credit in connection with the incineration equipment project in Saudi Arabia. In addition, net loss for both fiscal years reflected write-downs of goodwill."
Finally, in looking forward, here is what the company had to say: "In the Memorialization segment, the pandemic is expected to continue to impact demand for caskets and cemetery memorial products, particularly in the first half of fiscal 2021 compared to the pre-pandemic first half of fiscal 2020. . . "
About Matthews International –– As mentioned in the above article, Matthews International operates in three distinct segments and consolidates financials.  Here is how they describe their Memorialization segment:  "The Memorialization segment is a leading provider of memorialization products, including memorials, caskets and cremation and incineration equipment, primarily to cemetery and funeral home customers that help families move from grief to remembrance. "
Funeral Director Daily take:  As I read the 4Q and Year End report I continued to think back to my own family business.  What I thought about was how my great-grandfather came to America in 1872 and in order to make a living set up a cabinet shop.  What eventually happened is that people in the community "came to him" at need to build caskets.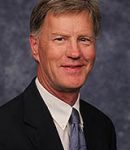 The company was eventually split long ago into three separate companies — a retail furniture establishment, a funeral home, and a commercial real estate company for the management of the real estate he had collected over the years. The funeral home, 148 years later, still has a high awareness in our community and families still "come to it" upon need for services.
I thought, Matthews isn't much different.  They started making bronze memorials in 1927 and added automation divisions and the SGK branding businesses years later.  However, in this pandemic year, it was the businesses that people come to buy of need — their Memorialization segment — that has performed at a high level.
To me, those illustrations just seem to show that the death care profession with its "human need" based element will continue to prosper over time.  It will surely change, such as from earth burial to cremation. . . . however, that "human need" element will always be there for consumers to "come to"  and allow those in the profession who stay up to date to continue to prosper.
Here is the history of Matthews International as told from their corporate website.
More news from the world of Death Care:
Enter your e-mail below to join the 1,803 others who receive Funeral Director Daily articles daily: