I've worked almost my entire career under the Federal Trade Commission's (FTC) "Funeral Rule".  The rule, for all practical purposes, required me to introduce "price" into the conversation whenever someone either called the funeral home or walked into the funeral home and asked about funeral, cremation, or memorial services.  It also required me to hand out itemized "price lists" in a format as prescribed by the FTC.
Originally, the FTC came to the "Funeral Rule" because it perceived, possibly correctly, that funeral providers were not always being transparent on the cost of services and merchandise with consumers or potential consumers.  That was back in the early 1980's.
In mid-October the FTC held a hearing about "updating" the Funeral Rule that included many funeral profession spokespeople.  After the hearing concluded the FTC voted 4-0 to signal an intention to "Modernize" the Funeral Rule.  That may lead to "amendments to the rule".  One of those amendments may require price transparency by stating funeral home prices online.
FTC Chair Lina M. Khan wrote the following in a statement about her impression, "Stories persist about consumers spending hours trying to answer the most basic questions about how much it will cost to bury their loved ones. . . .  In the internet era, it's hard to see why anyone should have to physically visit or call multiple funeral homes just to compare prices."
The Federal Trade Commission also commented that they had found that under 25% of funeral home websites provided a full list of prices and that over 60% of funeral home websites provided no pricing at all.
Service Corporation International's (SCI) general counsel took a different viewpoint than the FTC. In his statement he made this comment, "Customers obtain the unique services they want, at fair prices, and with clarity about what they are getting for their money.  We (SCI) serve over 300,000 families each year and have seen no evidence that the rule is resulting in any unfair or deceptive conduct that warrants any changes."
Here is a National Public Radio (NPR) article on the Federal Trade Commission hearing.
Funeral Director Daily take:  It's not hard to see both sides of this issue.  The FTC perceives that consumers want the opportunity to shop different providers from the comfort of their own homes.  Consumers do that all the time — whether ordering books, clothing, or pizza we generally know the final pricing, including shipping before we make the "Purchase click".  It is something that consumers are accustomed to.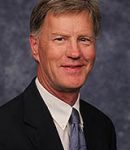 Funeral homes, on the other hand, look at the services that we each have to offer as unique to the funeral home.  We understand that the services one funeral home offers for its "Service" is not necessarily the service another funeral home offers for its "Service".  Funeral homes see their businesses as "custom" businesses and not one that is easily compared to a colleague and their "custom" services.  Therefore, many funeral homes believe that they need to impart the uniqueness of their operation to a potential client family with more clarity than a price list can.
That seems to be the rub.
However, transparent information is becoming more and more a requirement if a potential client family is going to use your services.  Even something as mundane as an online pizza delivery order gives as much information as possible — including an estimated time of arrival for the delivery.  And, I can look at four different pizza companies in about five minutes online to decide what price and delivery time is acceptable to me.
I'm not saying that funeral pricing and marketing is as easy as it may be for ordering a pizza.  However, if a pizza delivery company won't list its estimated time of arrival, especially if time is of the essence, I might just eliminate them as a potential order because the unknowns are just too much for me in that circumstance.
The same can go for your funeral home.  If a family looks at five potential funeral home companies and three of them have some semblance of price on their website that family may move forward to looking into those three and just eliminate the other two funeral homes without further investigation.  It's a price, no pun intended, one might pay for not being transparent with online pricing.
From my perspective, I'm pretty sure that online funeral prices should be a business decision and not a government mandate.  However, if funeral homes don't offer transparency in this way and the consumer public is wanting it, then the FTC will probably order it. . . .especially if they continue to have stories of families who perceive they paid too much.
I think from a public relations perspective that "transparency" is one of the watch words of business as we move forward in this online society.  And, it doesn't really matter what business. . . .those who fight it are bound to lose business in the long run.
Related — How much will that funeral cost?  Federal rule could make prices easier to get.  Pittsburgh Post-Gazette (PA)
More news from the world of Death Care:
Enter your e-mail below to join the 2,983 others who receive Funeral Director Daily articles daily: