I noticed last week that the Federal Trade Commission (FTC) will be seeking comment on whether to make changes to the Funeral Rule.  This is probably the least the FTC will do and there probably could be more to come.  In their notice, they mentioned areas of funeral services and pricing where they explicitly seek public comments.  The Funeral Rule as I talk in this article pertains to itemized price information and how it must be presented.
One of those areas where they are seeking comment is in the form of a question. "Do changes in technology or the economy necessitate changes to the Funeral Rule?"  From my point of view that gets directly into the thought process of the FTC looking into mandatory online prices as a consumer tool.
Online pricing and its implications can be seen from many different viewpoints.  Here's one viewpoint from a funeral provider who opposes mandatory online pricing:
"Online pricing characterizes funeral service as a commodity, which is incorrect.  It ignores the fact that different providers offer an array of service levels, from facility features, products, and amenities, much like the example of brands in a hotel portfolio — from courtyard Hotels to the Ritz-Carlton."
And here is a viewpoint from the consumer side concerning that type of thinking:
"This is an attempt to make the funeral transaction appear so confusing, so infinitely customizable, so perfectly personal that we can't (help) but throw up our hands in the air and say, there's no way to compare."
So, you can see that the viewpoints concerning online price transparency are both deep and wide.  Funeral providers feel that their individual businesses can't convey all that they offer with simple price comparisons while the consumer public does not necessarily want to spend their time calling or driving around to get the best prices for something, such as a direct cremation with no services, that they believe can be commoditized.
I also came across this article from the Los Angeles Daily News concerning online funeral pricing.  Since 2013 the state of California has tried to get all death care providers to quote prices on line, but there are ways to opt out by listing the services that one provides and disclosing a full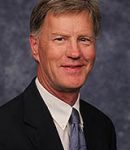 price list upon request.  So, in essence, it is not truly required "online pricing".
While the science of comparing the prices, as the Los Angeles Daily News did, is probably incomplete because low-cost providers would have more incentive to post on-line than higher cost providers, the newspaper did find that funeral homes that post on-line prices, on average, charge 30% less than funeral homes that do not post these prices.
The bottom line, according to some consumer advocates is that "Prices vary so greatly that consumers can potentially save thousands of dollars on a funeral by shopping around."  According to the Los Angeles Daily News they are advocating that California eliminate the option not to post prices online.
In any regard, it appears through the action of the Federal Trade Commission in 2020 that we will see a robust discussion about the differing points of view in regards to mandatory online pricing.
Funeral Director Daily take:  When I was running my funeral home I was never an advocate for mandatory online pricing.  We took great strides to keep our funeral services low priced – and believe we were always the lowest priced in the community.  However, we always tried to get people in the door to advocate that it was our "service and care" that they will remember and not our "price" . . . even if it was lower than any competitors.  I think a lot of "survivor care" funeral directors have that attitude.
However, in this day and age I question whether a business can be relevant to all consumers without posting prices online.  I have my favorite stores locally that I like to buy from but before going and looking for that purchase I look online to see what kind of prices I should pay.  I'm a college basketball fan and when I was recently on vacation I wanted to attend a game.  I looked online to make sure tickets were affordable and available before I requested an Uber to transport me there.  I didn't buy online, but did look for information — might families with members near death do the same thing?
I'm retired and am using my phone apps to inquire as to this information.  Just think, I'm that age and this information is relevant to me. . . what about my children and how they process online information or a better question is if they are even aware of non-online information.  In other words, can a funeral home afford to not be posting prices online even if their prices look to be higher than competitors.  I mean, consumers are smart, they might notice that a funeral home is $300 more expensive, but they might also then say, but "They are just down the street" or "they're $300 more expensive but look at how immaculate their buildings are — that $300 is probably worth it".
My point being. . .just by not having online prices are you missing out on services that you may otherwise get?  Maybe because of your reputation for quality or immaculate buildings or superb care they expect you to be higher priced.  However, when your prices are not online with the others, they may feel that your prices are "out of reach" even when they are not.
An interesting topic in funeral service and I'm guessing that this is a topic that the Federal Trade Commission will get in the news before we are out of 2020.