Want to deliver the audio at your own funeral with a text written after your death by your pastor or other spokesman?  Evidently, voice synthesizing technology can now make that happen. . . . a written text will mimic  your own voice, even after death giving you the opportunity to deliver your own funeral sermon.
This article from Fortune entitled, "Tech can't solve death.  But startups increasingly want to help with what comes after", gives an insight into what may be around the corner in what is being termed "Death Tech" and wonders if "Death Tech" will be around to stay.
The article centers most of its attention on a product in the operating stage called GoodTrust.  GoodTrust allows people to store digital archives that can be accessed by a trusted spouse or partner following death.  Founder Rikard Steiber, who was formerly a global marketing director at Google says, "We know exactly the information and documentation these companies require."  You can visit the GoodTrust website here.
A paragraph from the article states this, "In general, tech makes it easier to provide cheaper and broader access to certain aspects of the death business, says Steiber. His company just introduced a service that lets anyone create their last will in 15 minutes for free, a type of service that could otherwise cost hundreds or thousands of dollars in lawyer fees. "This new feature from GoodTrust will empower over 140 million US adults who do not have a will today, to get one today," he says.
And, Steiber says there is already a built in market for his services. . . . Facebook has 30,000 users who die every day.
Others aren't so sure.  David Nixon, of Illinois based Nixon Consulting,  a well-known funeral industry consultant, says, "The funeral profession is extremely slow to change. . . . while many funeral home owners are neither tech-savvy nor interested in learning new things. . . .There have been a number of these startups over the last 15 years, in some cases 30 years. Few have caught on."
Funeral Director Daily take:  I think preferences change over time and new generations look for new products.  Recently, an article in The Memorial Business Journal from the National Funeral Directors Association mentioned that within 25 years, casketed burials will represent only 16% of the disposition market.  That is a huge change in a generation or two from the 85% it represented when I started full-time in the funeral business in 1980.
I also expect that technology will change things moving forward.  GoodTrust sounds like a service that I might use. . . . I would want my wife and children to be able to access what I have online and I'm guessing that a product like GoodTrust will help them do that at the time of my death.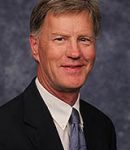 A bigger question that I have is how GoodTrust fits into the funeral industry.  I don't think it does. . . . it is a stand-alone product that is more relevant in the legal and estate businesses.  However, a question for funeral directors. . . . as we see full service funeral services becoming less and less, might be, "How do I make a product like GoodTrust into a revenue producer for my funeral home?"
Cremation crept up on many funeral businesses.  How many funeral homes in your area do you know who were really late to the party adding a crematory or simply "cremation services" to the funeral home title?  I'm guessing, because of not catching the trend, they missed a little revenue on the way to where they are today.
I don't disagree with consultant Nixon when he says few of these start-ups have caught on.  However, with the next generation, a generation that has grown up with apps and cell phones continues to mature, there will be technology that solves some death care issues that grieving families will use regularly.  Owners and operators need to be on the look-out for them, recognize the profitable ones, and be able to profit yourself from their use.
That is how a once old-fashioned funeral home will move to being at the forefront of what consumers will be looking for when a death in the family occurs in the future. . . . even if burial disposition is only 16%.  It's about a continual evolution of our role in society.   The business of death care is truly a continual evolution of services to stay relevant well into the future.
Related Death Innovation News:
More news from the world of Death Care:
Enter your e-mail below to join the 2,240 others who receive Funeral Director Daily articles daily: