There is an old saying about location, location, location.  However, if you are in the sales business you know you have to have the proper inventory also.
We have a lot of subscribers in the cemetery business at Funeral Director Daily.  Some of these subscribers work for the big companies like Service Corporation, Park Lawn, StoneMor, and Carriage Services.  And, a lot of these subscribers operate non-profit community cemeteries, including many funeral directors that sit on the boards of these non-profits.  For many years, I was one of those funeral director board members.
It is also interesting to me that Funeral Director Daily has done a myriad of articles on the financial struggles of smaller community cemeteries.  We've done those articles while, at the same time, we have done financial reports on the public companies that show their cemeteries prospering.
For instance, if you look at the Service Corporation International 2020 3rd Quarter report you will see that 9-month "at need" revenue is up over 14% for the year, a number that encompasses a $35 million increase.  And, you will see that the company's Cemetery Preneed sales are up 47% for the same period.
So, what is the difference between the small non-profits who are financially struggling and the larger, professionally operated cemeteries who are having record increases in sales?  I have come to believe that the answer is an investment in "inventory".
Our family funeral home had its origins in the cabinet and furniture business.  My father and grandfather operated a small furniture store for a period of time until we became a funeral home only company.  I can remember as a child, autumn after harvest was a great season for selling furniture if the farmers in our community had a "good harvest".  However, you lost the sales to other furniture stores if you didn't have the "proper" inventory at the time.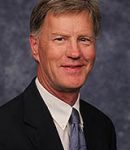 I think it is the same with cemeteries.  For a long period of time "proper inventory" in the cemetery business consisted of 8 foot by 4 foot plots of ground in the cemetery.  As community members died, these plots, and adjoining ones for future family deaths, were purchased.  The cemetery brought in that sales revenue, the interment revenue, and more than likely some revenue for the sale and erection of a monument/marker.
That worked for a long time in small communities across North America.  Now however, as cremation rates have risen dramatically, those 4 foot by 8 foot plots are not needed by almost 60% of the deceased.
The large cemeteries have moved on that knowledge by investing in inventory of premium priced mausoleums or by constructing columbaria in their operating environments so that there is a "proper inventory" for the cremation family to purchase.  And, many of their cemetery clientele come to these corporate cemeteries through their affiliated or combination funeral homes so there is an added incentive by the funeral home for that family to purchase cemetery inventory.
That incentive is not always there for the individual small town funeral home when working with its home town community non-profit cemetery.  If we made it so, would funeral homes be more apt to convince families of the value of permanent memorial placement?  As local funeral homes see revenues decrease, I think they would be happy to raise revenue by selling urn vaults and cemetery markers rather than letting the clientele walk out of the funeral home with cremation remains that they were just going to keep at home or scatter.
How can small community cemeteries help themselves by coordinating with funeral homes.  Making sure you have the proper inventory that can help the funeral home can also help the cemetery.  Maybe a section with smaller cremation sized burial lots that a funeral home can suggest to clientele. . . . that could give the cemetery a sale and the funeral home that chance to sell an urn, urn vault, and marker.
Or maybe, how about investing in a 32 or 64 unit columbarium and then, if legal in your area, giving the funeral home a commission on the sale of each niche?  Or, if finances are tight with your cemetery, maybe you could work a debt or equity agreement with the local funeral home.  The funeral home can fund the columbarium and at the time of each sale, they would receive a portion of the sales price to pay for the cost.
If you are a funeral home and want to profit from the sale of urn vaults and markers, maybe you could reach out to a non-profit cemetery in your area.  Many non-profit cemeteries are cash-strapped and maybe there would be a way to help them re-plat an area for cremation graves only where you would be able to promote which would lead to an urn and urn vault sale.
One thing appears certain to me. . . that is cemeteries that have the right inventory, the sales personnel, and funeral home sales incentives seem to be thriving.  Those that don't. . . seem to be struggling.  As we move into 2021 maybe now is the time to make sure your cemetery has the proper inventory for those families in need. . . . .we know one thing. . . if cemeteries don't have what families want. . .no sales will be made.
Related— Oregon cemetery looks for volunteers to "Adopt-a-block" to care for the cemetery.  NBC News 5 – Medford/Klamath Falls
Funeral Director Daily new sponsor:  This article is about as good a lead in as I could have to introduce you to one of Funeral Director Daily's new sponsors, Kyber Columbarium and Consulting.  We thank them for taking the interest in our profession to help us be able to bring you daily articles pertaining to the death care profession.  Here's a little intro from Melanie and Derek introducing their company to you.
More news from the world of Death Care:
Enter your e-mail below to join the 1,858 others who receive Funeral Director Daily articles daily: