I read this article in the Metropolis (IL) Planet the other day.  And, quite frankly, it really resonated with me.  Part of the reason is that when I researched Metropolis it seemed much like the community that I grew up in.
The article revolves around Metropolis funeral home owner and mortician Emily Farmer Loftus and her address as the keynote speaker at the Massac County High Schools Class of 2022 College and Career Signing Day on Friday April 29.
You see, Ms. Loftus, like myself did not take a direct line to becoming a funeral director and following in her father's footsteps as the next generation.  As a matter of fact, with Ms. Loftus the newspaper says this about her initial decision to follow another path, "during her junior year of high school, her parents, Sandy and the late Steven Farmer, "sat me down and basically told me this was not the life I wanted to end up in. They knew this was a difficult schedule, especially if you were a woman and also wanted to become a mother."
In contrast to that discussion, my two brothers and I were encouraged to help at the funeral home when we could. . . washing cars, shoveling snow, and eventually making out-of-town pick-ups from trade embalmers.  I'm pretty certain that my parents wanted one of us to become the 4th generation in the business. . . .but never really came out and told us so.
Emily Farmer Loftus took her parents advice, left the community and received her Bachelor of Business Administration degree.  However, she had never let the thought of becoming a funeral director totally leave her even when cautioned against the idea.     And, like myself, the reality of taking over the family business presented itself in the untimely deaths of our fathers.   Our mothers became the funeral home owners and both Ms. Loftus and myself now found ourselves on the same paths of preparing to become funeral directors and work at the mortuary.
While I cannot speak for Ms. Loftus, I have forever felt the "Hand of God" in my decision.  I believe I became a funeral director out of an obligation to my family, but after a 40-year career in funeral service, thank the Lord everyday for putting me in this position.  I learned that I loved to "Serve" families. . . . something I never would have known if I hadn't fell into the profession the way that I did.
In the article, Emily Farmer Loftus comments that there were many twists and turns in her path but she has no regrets now that she is where she wants to be.  She says this in the article, "I never really gave up that desire to do what I have always wanted to do in the first place. Do I regret taking a path less traveled? Absolutely not. Don't give up on your dream, don't let anyone tell you that you can't, and don't let anything be an excuse as to why you 'can't.' You can if you want it, and you will find a way. Whatever it is that you set out to do, make sure to finish it. . . "
Metropolis, according to Wikipedia, has a population of 6,537.  The community that I grew up in, Alexandria, Minnesota, had a population of 6,973 in the 1970's — the community has grown and our funeral home now serves a greater community population of about 40,000.  We were fortunate to grow up in small communities where if the community wanted something done, liking building a new school, or a new library, or an ice hockey arena, we knew nobody was going to do it for us and the community had to band together to get it done.
I can specifically remember as a young teenager helping to put sod on the community's new football field.  The field and stadium built in 1970 when money was short in the community was financed and completed entirely with donations and volunteer work of community members.  That's why it became named "Citizens Field".  And, our high school football teams played there from 1970 until our new high school was built with a new stadium in 2014.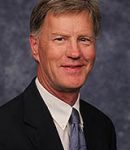 In her address to the students, Ms. Loftus touches on that aspect of small community.  Here is her quote according to the article, "Many of the successful people you see in this town, or even in this room today, sat in those same bleachers you are in. If they sat in those seats and could do it, so can you.. . . . While we are small, we are strong, but we have to have new minds and new ideas to continue to thrive. We have all the keys to be successful, we just need the people to open the doors. . . . We will rally time and time again with fundraisers, donations or whatever is necessary for a family or individual who is in need. "
I write in this forum a lot about the big public companies that operate funeral homes in large communities.  And, I understand that they are good people and work hard to satisfy the families they serve.  But, I also understand and believe that they are joined as the backbone of the funeral profession in America by those thousands and thousands of individuals who serve their small communities 24/7 as that "Hometown" funeral director who is "Always There" for his community.
Thanks to Ms. Emily Farmer Loftus and her comments for reminding me of that.
Website — Loftus-McManus Funeral Homes
More news from the world of Death Care:
Enter your e-mail below to join the 2,716 others who receive Funeral Director Daily articles daily: