It's an age old debate that is carried on even in MBA classes at major colleges.  . . . . .Where are your advertising dollars spent best — on Customer Acquisition or on Customer Retention?  A local issue in a concern outside of the death care industry had my friends and I debating it over coffee this weekend.
You hear a lot in the public markets about companies adding customers.  However, very seldom do we hear about "Net New Customers".  "Net New Customers" would be the number of new customers you have after you have substracted those who have left you for another funeral home, convenience store, drug store, or other business that you compete with.  "Net New Customers", at least in my book,  is important data because it takes into consideration that while you are expending time, energy, and money on acquiring new customers, your actions may cost you some long time customers who no longer feel comfortable with the brand you are promoting to potential new customers.
This article from Profitwell seems to indicate that "Customer Retention" has a better ROI than "Customer Acquisition".  Here's a couple of points from the article:
It's no secret that loyal customers who consistently purchase from your brand are almost always more valuable to your company than one-time buyers. 
A strong customer retention strategy enables you to maximize the LTV (Long Term Value) of your customers by encouraging them to bring their business back to you, again and again.
With strong retention processes in place, that these relationships generate significant returns. In fact, one study found that a 5% increase in retention rates may lead to a profit increase of up to 95%.
The point is that a customer becomes more valuable over time—and a robust retention strategy will enable you to keep your current customers for longer.
So, if those statistics state the Retention argument so well, why do we always hear about "Customer Acquisition" and "New Customer Growth".  Here's a couple reasons the article states:
Customer acquisition campaigns often result in eye-popping numbers: more visitors on page, more daily active users, etc. Marketers can easily point to such stats as markers of success. However, as the name implies, vanity metrics look great on the surface but they don't provide any actionable insights into future strategy. 
Customer retention is a long-term process, with results that may take years to come to fruition. In contrast, acquisition campaigns offer quick and easy measurements of success. For example, "new users" is a simple metric that can be seen immediately. Basically, many companies use customer acquisition campaigns as the marketing equivalent of "instant gratification," without pausing to consider if they really constitute the best use of funds.
I have a couple of examples from back when I served on a Wells Fargo Regional Bank Board that encompassed twenty or so banks.  This was in the 1990's and one of my colleague board members was the CEO of a public cell phone company.  I once asked him why I had to sign up for a 24-month service contract with his company and he told me, "Because customer acquisition is so expensive in our business it takes us almost two years to recoup the cost to acquire you as a customer.  Anything less than a 24-month contract and we would be losing money on having you as a customer." . . . .So, that proved to me that customer acquisition is expensive.  Think of the advertising dollars that the Big 3 cell companies — Verizon, AT & T, and T-Mobile — spend on their advertising acquiring customers. . . . .I'm sure you see their television ads.
While on that board, the group also noticed so many advertisements, not only with Wells Fargo but other banks as well, for "If you transfer your Certificate of Deposit to our bank we will reward you with a higher interest rate for doing so."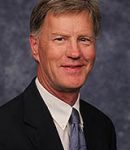 Our group noticed that and decided that we did not want to lose our customers as "Rate Hoppers" to our competitors.  So, we introduced a Certificate of Deposit rate that actually "stepped-up" in percentage the longer you held your account with us.  The rate was only about 0.125% higher than the normal rates, but the perception that we wanted to "retain" our customers stopped the rate hopping and our deposits grew by leaps and bounds.
So, how do you balance your funds, time, and strategies between seeking new funeral family clients and keeping those that you have.  Pre-arrangements, where you advertise, and consumer costs can help acquire new families and, I found, that a post-funeral aftercare program for survivors and targeted pre-arrangements to survivors can often times help retain client families.
In the new world of the internet and funeral tech I'm also guessing that star ratings and your digital presence will have an impact on customer acquisition and the memorialization technology that your firm can offer families post-funeral may well play a major role in retention down the road.
One thing is for certain. . . . . you will need to continue to acquire new customer families and must also retain the customer family base that you now have to continue to be successful and growth oriented.
More news from the world of Death Care:
Enter your e-mail below to join the 2,370 others who receive Funeral Director Daily articles daily: