I've seen no data to prove this but anecdotally several people have told me, or I have read, that funeral pre-arrangement sales have drifted downward during the past month or so of sheltering at home due to the coronavirus.  That would only makes sense because many of the clients who pre-arrange are not only seeking to set money aside to pay for their funeral at a later date, but are also looking for information and confirmation that the plans they are thinking about are right for them.  And, in virtually all of those instances, a face-to-face meeting between the client and a preneed counselor has been the norm.
So, I'm guessing that preneed policies, in number, and preneed policies, by dollar volume, are probably down for the past six weeks or so.  To someone being paid on a commission scale, that's a bad deal.  However, to funeral homes that service many preneed accounts in the future at the time of death, it will manifest itself down the road when cash flow, and possibly call numbers, may be hindered by the lack of some of these accounts.
However, today, I'm of the opinion that this sheltering in place won't last forever and that funeral homes should ramp up their planning of preneed sales ideas in the next few weeks.  My golf course in Minnesota opens today so I will be out there and when I was doing my morning treadmill run, I noticed from the television that the states of Georgia and Texas announced that they are beginning to re-open their states for commerce.
It made me think about preneed and sales, which are almost always done in person.  However, while funeral homes have had to curtail preneed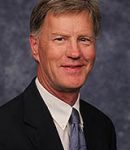 during this time because people have been leery of meeting, some of our competitors from the "Final Expense" insurance business have been exceptionally busy trying to turn potential preneed clientele into final expense clientele.  And, many of them have been very adept at getting those of us over 60 years of age onto the internet to do so.
I'm a funeral director and licensed life insurance agent and while there are good reasons for final expenses insurance, in my opinion, it should not take the place of a client planned preneed policy.
All of these factors made me think that while funeral homes have been somewhat preoccupied with COVID-19 and what that has caused in management practices and that energy going into figuring out such things as the social distancing rules and streaming of funerals, we don't want to lose sight of preneed. . . . or someone else like final expense companies will go after it.
So my call today to funeral homes is that the time is soon coming when our preneed counselors can again be personally seeing potential clientele.  And, I believe, some of those over 60 age group folks – like me, will be interested in seeing people again once they no longer have a fear gripping them about the coronavirus.  I also believe that the coronavirus pandemic has made older people view their own mortality in a more real fashion – and that will be good for preneed sales.  I don't think it is too early for funeral home owners and managers to formulate a plan set up on how your funeral home will reintroduce your preneed staff into the public – with seminars and the like – to once again serve these potential preneed clients again.
More news from death care: