Funeral directors have always liked conventions.  I have great memories of Minnesota Funeral Directors Association (MFDA) conventions going back to the 1960's.  My dad always attended for a day and for his family it was an opportunity to get to the big city (Minneapolis) stay at the downtown Radisson Hotel, and probably get to take in a Minnesota Twins afternoon game on Day 2 before heading for home that evening.
My father worked a lot. . . taking care of those families that needed death care service in our community.  But, in a world that was no where near as connected as we are today, time was always made to get to the MFDA convention every Spring.  It was how these funeral directors connected and learned the new ideas in the trade, in addition to reading the anticipated monthly "Director" magazine from the National Funeral Directors Association (NFDA), another connection touchpoint.
But, times have changed.  We still need that connection, but in a sense, we get it everyday now. . . .with Twitter, Facebook, funeral related websites, and Funeral Director Daily.  I still love in-person conventions, but there are some in the profession, that question their validity in the world of rising costs, other connection availability, and time away from other work or family time.
Much of this discussion has come about because of the circumstances we found ourselves in during the Covid pandemic of 2020.  Virtually all in-person conventions were cancelled and on-line conventions and presentations took their place.  Many of the industry suppliers continued to cover costs for the conventions by supporting these on-line endeavors.
And, these suppliers had to find a way to market to their potential customers during the pandemic also.  Many of them have found ways to do just that and now are starting to question the large financial and time commitments that in-person conventions bring.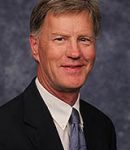 I enjoy in-person conventions and always learn from them and have always appreciated the suppliers having booths. Simply put, without the exhibitors, conventions would just be large continuing education seminars. . . . .the supplier exhibit space, what I remember best as a kid, makes a convention . . . well, a convention.
I'm hoping to pass to the other side soon.  I've been a funeral director attending conventions for my entire life.  I'm now ready, and have been gearing up for the potential 2021 NFDA convention in Nashville as an exhibitor with Funeral Director Daily.  Since we started taking sponsorship dollars in late 2019 I've concluded that I owe it to those sponsors to get as many readers as possible. . . . and I think being at NFDA and, possibly the CANA in-person convention, are ways to build my readership.
From my point of view, connections among those in the death care profession have always been a strong point of our profession.  Even with industry consolidation, over 80% of our funeral firms are independently owned.  These firms need connections with others in order to bring the best practices of the profession to our own communities.
In a world of high technology connections. . . .I believe that high touch connections still have a place.
More news from the world of Death Care:
Enter your e-mail below t0 join the 2,072 others who receive Funeral Director Daily articles daily: