If you haven't noticed that families are continuing to look for new ways to memorialize their loved ones you haven't been looking.  For many of us casketed burial with a monument for memorialization may be what we want or columbarium sheltering of cremated remains in a cemetery with memorialization recognition may be what we want.  That's the way memorialization has historically been done. . . .
But the new generation of mourners is looking for ways to memorialize loved ones in ways that are specifically meaningful to them.  And, as we move forward in the death care business we need to realize that earth burial and columbarium placement does not seem to cover the memorialization needs of many in our society.
As a society moves forward there are also subtle changes or movements that happen over time that become a part of that society and that may become a part of a person's persona or identity.  Think about tattoos. . . . . How many people do you know today, at all age levels, who have some type of body tattoo?  A 2019 Ipsos poll revealed that 30% of Americans have a tattoo, up from 21% in 2012.  And, I would contend, that trend is continuing into the mainstream of American society.
A tattoo can give identity and may reveal the nature of an individual.  Even if it does not do those things, it is a very personal and recognizable part of a person's very being . . . . and, increasingly something family members may want to use to memorialize their loved one.
That brings us to this article from the New York Times entitled "Their loved ones died.  Preserved tattoos offer a way to keep them close".  Just as the title indicates, more and more mourners are asking for a deceased loved one's tattoo(s) to be removed for permanent keeping.  It should not surprise you to know that there is a father and son funeral director team in Ohio who has started a company to help families do just that.
Save my Ink Forever, (website here) was founded in 2016 with inspiration from what the founders saw was two growing trends — "More Americans are getting inked, and the idea of turning loved ones' remains into keepsakes is surging in popularity".
According to the New York Times article, the process of preserving the tattoo is like this:
"When Save My Ink Forever receives a request to preserve a tattoo, the company sends a package of materials to the funeral home for the tattoo to be excised. Morticians are directed through an instructional video to remove only the necessary amount of skin needed to preserve the tattoo. . . .The mortician places the tattoo into a preservative. It then is shipped to Ohio for the team of about five people to clean, trim excess skin and fix any blemishes. . . . .Finally, the tattoo gets a frame. Families pick the type of frame and matting and then a professional framer gets started. Each tattoo is sewn to the canvas and the frame is pumped with nitrogen to help keep it pristinely preserved as museum-grade UV blocking glass is inserted into place."
Funeral Director Daily take:  Finding out what is important to people and then finding a solution to make that importance a reality is really what American business is all about.  I think that if one inks himself with an expression, saying, or artwork, that reality in itself shows the importance of that meaning to the person.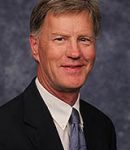 There is no doubt then that families would see meaning in preserving that piece for as long as possible — especially if they get a fond feeling every time they hold it or look at it.
There is no doubt that memorialization is getting more and more personal and less ritually inclined.  Maybe that is a reflection of living in a society where we are less humanly connected and connected more often by technology and not the human touch.
In any regard, funeral homes need to be aware and know where they can point mourning families who may be inclined to purchase some of these newer and growing memorial options.
More news from the world of Death Care:
Enter your e-mail below to join the 2,950 others who receive Funeral Director Daily articles daily: