This recent press release from direct-to-consumer direct cremation operator Solace announces their opening of their 3rd geographic area of service in the United States.  The announcement brings forth the opening of a service area in Jacksonville, Florida, that according to the press release, will serve Clay, Duval, Nassau, and St. Johns counties of Northeast Florida.
Solace is self-described in the press release as "the direct cremation company that melds digital convenience with a caring, human-centered approach."
Here's what Jeremy Frank, Solace's Chief Operating Officer says about the Jacksonville opening, "We are proud to be opening our next office in Jacksonville. When families are grieving, the last thing they want to do is spend hours at a funeral home making arrangements.  With Solace, families can access our services from wherever they are, whenever they need us, either through our website or by calling our local care team.  Cremation is already the preferred method of disposition in Florida, and Solace meets that consumer need while elevating the service through our service-centric model."
Again, according to the press release, Solace was founded in Portland, Ore., in 2019 by Keith Crawford and David Odusanya, two former Nike executive creative directors whose experiences with the death of loved ones inspired them to reimagine the analog funeral business model that has been relatively unchanged over the last century.
Solace customers pay one all-inclusive fee of $895.
Prior to the Jacksonville opening, Solace operated in the Los Angeles and Portland, Oregon markets.
Here is the website of Solace.
Funeral Director Daily take:  Solace is one of a growing number of companies intent on capturing the "digital" direct-to-consumer direct cremation market in North America.  Others of note include Eirene, Smart Cremation, and Tulip Cremation among others.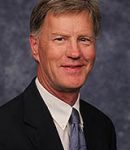 From my point of view, I see this market as growing substantially as the next wave of death care disposition consumers has greater experience with online purchasing and also has a much greater bent towards Do-it-Yourself (DIY) funeral planning.  In addition, they seem to have a very pro-cremation attitude with cost as one of their concerns.
I also see the market maturing in the next decade much as the cell phone service provider network matured into three major brands beginning in the 1990s.  It will be a "grab" for market-by-market dominance by the digital direct cremation companies and then, following the cell phone model, a major national brand or two will emerge via acquisitions of local market dominant providers over time.
There was hundreds of cell phone service providers in the 1990s and today the United States basically has three national brands – Verizon, T-Mobile, and AT & T.
The infancy that we are in now in this market will help define the price (consumer friendly but profitable)  and service parameters (what services do online customers desire) and those that get that right will be in the game to gain national dominance eventually.
Enter your e-mail below to join the 2,776 others who receive Funeral Director Daily articles daily: