I'm a big proponent of memorialization of our past history.  In the world of death care I take that to mean that I am a proponent of cemeteries with some type of memorial to those whose body or cremated remains lie within.  I'm of the opinion that every human being deserves that respect of being "remembered" with some type of marker.
I'll also agree that not everybody agrees with me.  And, my viewpoint may be somewhat jaded by serving in the funeral profession and by the fact that within three miles of my home I can go to the largest cemetery in my community and see the markers for all kinds of relatives and friends.  As a matter of fact, four generations of my family is buried within the same 16-lot plot. . . my great-grandfather, great-grandmother, grandfather, grandmother, father, mother, and even a brother are within that area.
In today's world of other options such as scattered cremation remains and many other options, not every human being is remembered with a marker.  And, while I agree, the choice should be the decedent or the family's, I think that is disappointing.  Humanity is still discovering things from the burial and memorialization practices of the ancient Egyptians and I think humanity will look back at some point and wish that at this time that there was more permanent memorialization.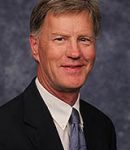 For me, its not only in death care, but the destruction of statues, in my opinion will be regretted.  I sympathize and somewhat understand that some statues have been created against the will and on the backs of others, however, what we tear down we will never learn our mistakes from.
Getting more to the point of my article today is the issues that cemeteries have on an ongoing basis. . . and I have no answers but wonder how we will solve the problems going forward in a day of less cemetery use.  You see, everyday, I scour the internet in search of ideas for articles for Funeral Director Daily. . . . and, everyday, articles, basically in the following three categories, pop up about cemeteries.  Here's a sample of what I see:
Cemeteries/Mausoleums in disrepair:  Here is an article and news story from WSPA-TV in South Carolina that pertains to a mausoleum that has had tape wrapped around it announcing "Condemned and Caution".  Family members are upset with the disrepair of the mausoleum and the company that owns it has agreed to repair it to the tune of $850,000.  A question I have is, "What happens to those cemeteries with facilities like this who cannot muster the $850,000 for repairs?  My guess is that there are some of those situations across our country.
Buildings built over forgotten cemeteries:  Everyday I read of the discovery that a building or buildings have been built over, what has now been discovered, an abandoned or unknown cemetery.  This article explains that Louisiana State University (LSU) Health Center was recently discovered to be built over what was a plantation cemetery.  Here's another article that explains that a skate park in Georgia has been built over an abandoned cemetery.  And, finally, closer to me, a highway bridge in Duluth, Minnesota, was being reconstructed when it was discovered it would interfere with a Native American burial ground.  This article explains that that construction, originally scheduled in 2017 when the issue appeared will not be completed until 2022 with a cost increase from $3.1 million to over $20 million because of the redesign.
Cemeteries out of space:  Not as common, but a problem that I see in articles quite frequently is that certain cemeteries are running out of space.  In many instances, such as this article mentions, it does not appear to be a land-locked situation, but a situation where finances have not become available to ready an area for the reception or disposition of full body or cremated remains.  At present, according to the article, it appears that there are only five spaces left in the entire cemetery and community members fear that they will have to go out of town to inter cremated remains of their loved ones.
As I mentioned, I don't have any answers.  But, I do see all kinds of issues brewing with cemeteries and neglected cemeteries.  And, I have a hard time figuring out answers for the recently discovered or forgotten cemeteries.  On one hand, I value the undisturbed resting place of those human beings who have gone before us.  On the other hand, I fear for the financial havoc that could be put on businesses, institutions, or communities that are forced to tear down buildings that have been built for years on forgotten cemeteries.
There is just no easy answer and the numbers of these issues is bound to increase in the future.
More news from the world of Death Care:
Enter your e-mail below to join the 2,260 others who receive Funeral Director Daily articles daily: