It's certainly been a strong year for the stock market. . . .even with recent declines last week tipped by rising inflation and fears of the Omicron variant of Covid-19.  And, the strong year has not only been good for investors in America's best known industries and services, but in the companies that make a portion of their earnings in what we call Death Care.
In writing this article I will tell you that the numbers used for a Year-to-Date come from the close of business on Thursday, December 2, 2021, so they miss the roller-coaster rides of ups and downs since that date, but are still indicative of the 2021 calendar year.  While the following common indexes of stock market performance such as the NASDAQ index (up 19.3% year to date), The S & P 500 (up 21.8% to year to date), and the Dow Jones Industrial Average (up 13.17% year to date) are all showing the signs of a good financial year on Wall Street, none of them can compare with the upswing of the Death Care Index (DCI) for 2021 to date.
Funeral Director Daily's proprietary Death Care Index (DCI) dollar total represents the holding of one share of common stock from each of the seven public market business companies with a major portion of their revenues coming from somewhere in the death care profession.  Here are the companies and their base activitie(s) within the profession:
Hillenbrand Industries — parent company of Batesville Casket
Park Lawn Corporation — consumer based death care services including cemeteries
Carriage Services – consumer based death care services including cemeteries
Service Corporation International — consumer based death care services including cemeteries
Matthews International – parent company of Aurora Casket, Matthews Cremation, and memorial products
Security National Financial Corporation — preneed insurance, funeral assignment funding, consumer death care services
StoneMor LLC — consumer based death care services, predominantly cemetery based.
If you held one share of each of those stocks on January 1, 2021, the aggregate value was $182.68.  Holding those same shares at the close of business on December 2, 2021, would hold an aggregate value of $248.13, an over $65 gain or a gain of a whopping 35.22%.
Individually, the stocks of the Big 3 consumer based death care companies have been the biggest winners — Carriage Services up 72% in value over that time period, Park Lawn Corporation up over 47%, and Service Corporation International up over 37%.
Funeral Director Daily take:  Historically, death care public stocks have been slow-growth investments over time.  As stock-picker Peter Lynch, in his famous book "One up on Wall Street" said, and I am paraphrasing here but it was something like this, ". . .they (Service Corporation International)  are a little like the plastic knife and fork industry. . . . slow, but steady growth over time."
So, what has taken Death Care from that slow, steady growth to a growth rate at over 35% for the 2021 calendar year?  In my opinion, it has been Covid-19 and the focus on funeral homes during the pandemic.  Obviously, the Big 3 have had increasing numbers of deaths and corresponding increases in revenue to drive some of the confidence in the industry.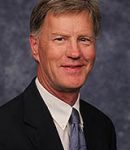 However, I think it has been more than that.  And, I think that is evidenced by not only stock purchases but the amount of investment money flowing into death care.  New start-ups from website casket distributors to processes for death care options such as alkaline hydrolysis, solidified remains, and human composting are finding investment funding not too difficult to obtain.  Those in my circle tell me that regional funeral home operators are having no difficulty in finding the finances for acquisitions at this time also.
As a matter of fact, I was at a reception last week where two of my banker friends were telling me that they are actually "suffering" from having too much cash on deposit with not enough requests for lending needs.  From being on a regional bank board at one time I know that these bankers would much rather have the spread of lending this money out, pursuant to credit risks, than just collecting the miniscule Federal Funds Effective Rate that they can get.
Finally, I believe to those with investable money, the Covid-pandemic has shown these investors that the death care profession can solidly bring home profits – especially in times of rising deaths – and shows them promise in larger raw numbers of deaths going forward as Baby Boomers age.  That fact along with the thought that technology and choice among consumers will drive changes in how death care is performed gives these investors confidence to invest in the future of this profession.
That confidence, in my opinion, is shown not only in stock prices, but in the amount of equity investment in and loans to private companies as well.
Disclaimer:  The author of this article holds stock positions in Hillenbrand Industries, Park Lawn Corporation, Service Corporation International, Security National Financial Corporation, and StoneMor LLC.
More news from the world of Death Care:  
Enter your e-mail below to join the 2,471 others who receive Funeral Director Daily articles daily: