We learned late last week in this press release that Funeral Directors Life Insurance Company (FDLIC) of Abilene, Texas, acquired the American Life and Annuity Company (ALAC) of Hot Springs, Arkansas.  According to the press release "effective immediately, FDLIC will work to support existing ALAC policyholders and Arkansas funeral homes". 
Again, according to the press release, "President and CEO of FDLIC Kris Seale and ALAC President Claude Holloway worked closely together to ensure a smooth transition process for both companies, their respective funeral home clients, and the families they serve". 
Effective immediately, FDLIC will work to support existing ALAC policyholders and Arkansas funeral homes. FDLIC offers preneed insurance solutions and a suite of business services, including accounting, technology, marketing, lending, aftercare, and many more.
Funeral Director Daily take:  If you watch the news – or even just buy groceries – you know that we are living in a different economic environment that we were just two years ago.  We are seeing higher interest rates and higher inflation.
From my point of view, different companies and their leaders look at a change in business environments with differing perspectives.  Sometimes companies and their leaders look at the environment as a real "challenging" business period.  On the other hand, some companies and their leaders look to that business environment with the perspective that it may offer a real "opportunity" to them.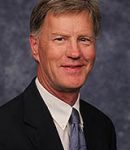 And companies, especially if they are strong and have reserve resources – cash, company stock, or debt capacity – at their disposal may make moves to take advantage of what they deem "opportunities".
I have no insight into this transaction other than what I read on the press release.  However, FDLIC is an A- (Excellent) rated company by the AM Best Company and operates in an almost national scope.  That would indicate that they have some resources available to them.  They also know the preneed business and are adjacent (in Texas) to the Arkansas market where American Life and Annuity is headquartered.  I'm guessing that they see this acquisition as an opportunity to grow their customer base.
I will use that hypothetical situation to make a point.
It would not surprise me to see more death care company related transactions coming up in the near future.  While many funeral home owners "sell on" strength we may see some nearing retirement age "sell on" the perceived weakening of their business also.  The companies that see "opportunity" and have "resources" will be more than happy to latch on to the companies that they believe will help strengthen them for the long run.
More news from the world of Death Care:
Enter your e-mail below to join the 2,881 others who receive Funeral Director Daily articles daily: